Samtse strictly regulates import and export to/from the district
Jul 2, 2020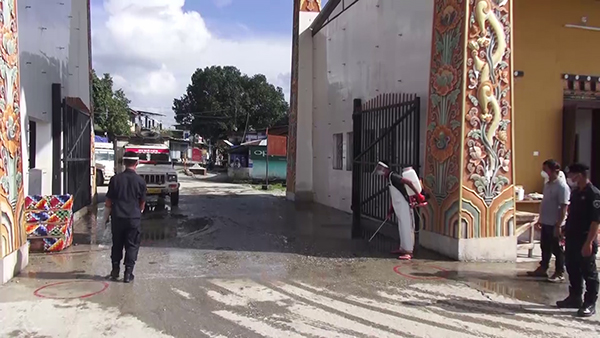 Import and export of goods from the Samtse Integrated Checkpoint (ICP) have been ongoing for more than a month now. All measures to stop the transmission of COVID-19 have been put in place at the checkpoint. Businesses had to bring in their goods via Phuentshogling before the Samtse ICP opened for import and export vehicles.  
All vehicles are sanitised with disinfectants before entering Samtse. The vehicles then head to the docking point, where drivers are kept in isolation and Bhutanese labourers take over. Even the importer themselves cannot get in direct contact with the labourers. Police and De-suups on duty ensure that things are in order.
Nar Bdr. Ghalley, an Importer in Samtse shares the process of importing, "labour process is very strict. We cannot meet with the labourers. The labour charge is fixed by the Government. When the vehicles reach the checkpoint and enter inside, we have to arrange our own vehicles from Bhutan itself to tranship the goods and we have to pay the labour charge according to the Government."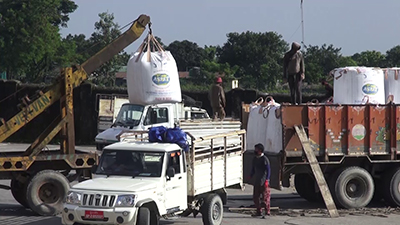 A group of 25 youths, who are out of work due to the pandemic are being paid Nu 800 to tranship a load of a bolero pick-up truck, Nu 1500 for medium vehicles, and up to Nu 3000 to tranship a heavy vehicle.
"We are guiding them every day. We ensure that they wear face mask and gloves and that they wash their hands and face as soon as they finish transhipping one vehicle. They are also given a rapid test after 21 days to rule out COVID-19," said Som Kumar Pradhan, the Dzongkhag Town Representative in Samtse.
To enable transhipping of goods at a larger scale, a dry port is also under construction in Samtse. The port, which is intended to ease the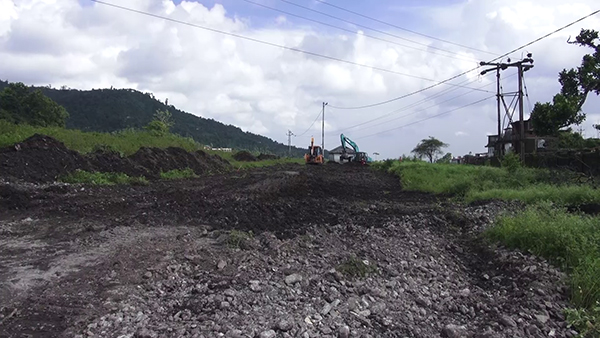 country's supply chain constraints, especially during emergencies is expected to complete by the end of the month.
Sherub Dorji