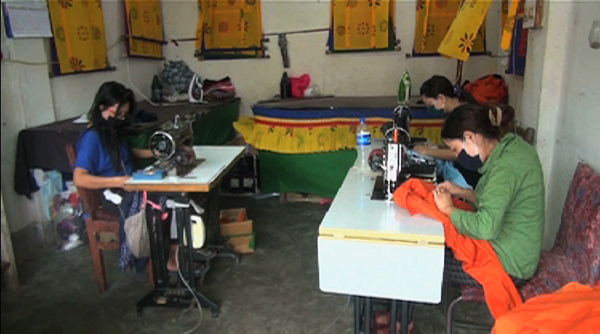 Roles of Bhutanese women in the community have changed over the years. More and more women are becoming independent, competitive and innovative. Tailoring, what once used to be a man's profession in Gelegphu is now gradually attracting women as well.
Today, more than half of the shops in Gelegphu town are run by women.
The trend of men running tailoring shops in Gelegphu is on the decline as more and more women are picking up the business. Today, almost every tailor shop in town has at least two to three female employees.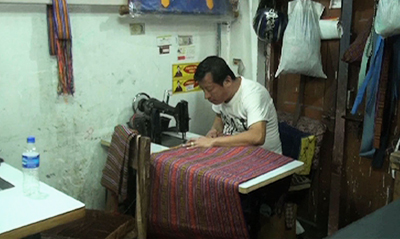 One of them is Pema Deki who completed her tailoring course from the Institute for Zorig Chusum in Trashi Yangtse. She says men these days are more focused on traditional painting and the art of sculptures. "Female outnumbered men at my training Institute. In the workplace also most of the employees are female. Most of the men opt for traditional painting and sculptures and don't take up the tailoring course," she said.
Some of the male tailors in town also shared similar views.
"This kind of work is not heavy and can be performed by women. Majority of women choose this profession. While men are opting more of mask skills and artwork. They don't opt for tailoring as a profession," said Tenzin Chhophyel, a tailor in Gelegphu.
Likewise, Sangay Dema also owns a tailoring shop in the town. Sangay was once a ward girl at Monggar Hospital. After completing a tailoring course, she left her previous job and went on to pursue a career in tailoring. Today, Sangay, the owner of Lhagi Tailoring shop in Gelegphu, has six employees working under her including a man. She says "they do not have a fixed salary. Their salary depends on their individual work output."
There are around 10 tailoring shops in Gelegphu town of which majority of the tailor shops are run by female tailors.
Karma Wangdi