600 MW Kholongchhu project to commence by the end of this year
Jun 29, 2020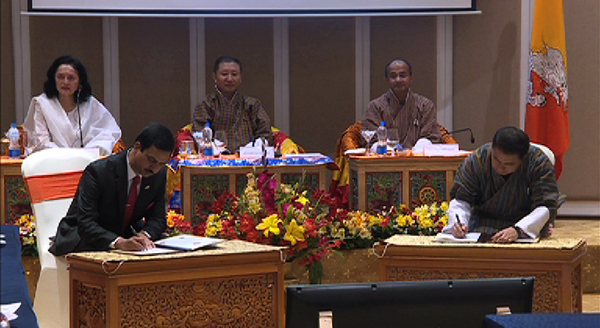 The much delayed 600 MW Kholongchhu project in Trashi Yangtse will commence by the end of this year. The concession agreement was signed this morning between the Royal Government of Bhutan and the Kholongchhu Hydro Energy Limited.
The project is the first Joint Venture Hydroelectric Project between India and Bhutan which is expected to complete by the second half of 2025.
The signing of the Concession Agreement will lead to the commencement of construction of hydropower in full swing after the tenders are awarded. The project is expected to generate 2.5 billion units annually.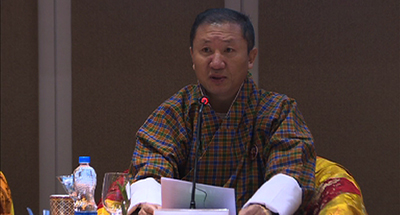 "The signing of the concession has been delayed as the two governments were undertaking discussions to finalise the tariff determination of the 70% of the electricity through long term power purchasing agreement. I am delighted that the two governments recently finalised the tariff setting formulation based on the joint proposal submitted by the partners," said Dr Tandi Dorji, the Minister of Foreign Affairs.
With the Concession Agreement signed today, it is decided that the tariff will be determined based on the cost of completion and market condition. And 30% of the electricity will be sold in the commercial open market.
According to the Druk Green Power Corporation, the constructions for substations, colonies and distributing power supply for the construction of the project has been going on during the pre-construction period.
The Foreign Affairs Minister says such pre-construction activities will reduce the possibility of the unexpected hindrance during the actual implementation. "Further, we are delighted that the pre-construction activities such as the building of access roads and bridges have been completed," Lyonpo said.
With most of the pre-construction works complete, Lyonpo said it will enable the contractors to begin the actual work at the earliest.
The project will be implemented by  Kholongchhu Hydro Energy Limited, a Joint Venture company formed between Druk Green Power Corporation (DGPC) and Satluj Jal Vidyut Nigam Limited (SJVNL) of India.
Sangay Chezom