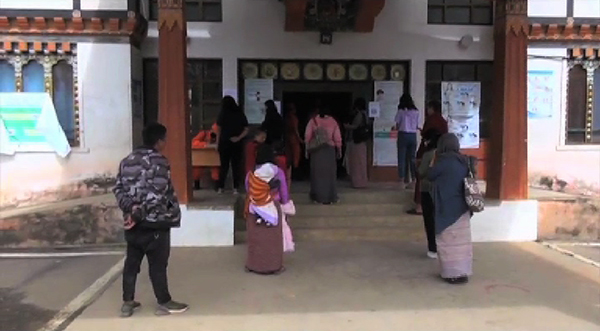 Currently, His Majesty's Kidu Mobile Medical Unit (KMMU) is temporarily camped in Paro district hospital. It is the backup of a medical team in case of a worst-case scenario of the COVID-19 pandemic.
In case the service system is interrupted in the Jigme Dorji Wangchuck National Referral Hospital (JDWNRH) in Thimphu due to the community spread of COVID-19, then the KMMU team will go to Thimphu and provide regular medical services. Or people can visit Paro district hospital to avail themselves of the regular medical services. The team has 15 members including five specialists such as Gynecologist, Medical specialist, Pediatrician, Surgeon and Orthopedic Surgeon with operation backup team.
Dr Phurb Dorji, the Head of the KMMU shares how the KMMU team will provide the backup services in case of a worst-case scenario. "All of us stay together to avoid public contact so that in a worst-case scenario we can immediately render services either from here on a larger scale or the team can travel to JDWNRH. We provide regular service to patients who come to Paro hospital, and it is not like the services we render during usual Kidu Camp," he said.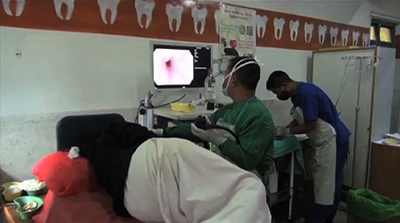 Meanwhile, the team treated over 3,500 patients so far in nearly two months and performed about 200 operations. People also are taking maximum advantage of the KMMU presence in the district.
Lam Pasang, from Baangdey in Paro says having the KMMU in the district benefits them immensely. "Now we need not go to Thimphu for further medical purposes as the team has many specialists. Going to Thimphu to avail ourselves of the services is arduous and time-consuming. Here we can come and get treatment within a day," he said.
"The camp based in Paro hospital is very beneficial especially for people like us. If we have to go to Thimphu we have to spend Nu 250 each for taxi fare. And we don't know much about the hospital there," added Tshering Dorji, from Shari in Paro.
The team will continue providing the services to the public until the pressure of the pandemic crisis is mitigated.
Only after the situation is back to normal, the KMMU will move across the country to provide the medical services like in the past. His Majesty's Kidu Mobile Medical Unit was initiated in 2009 upon the Royal Command to give access to specialised healthcare to people who live far from the capital.
Namgay Wangchuk