Unlicensed driver fleeing crime scene meets with an accident- Thimphu
Jun 1, 2020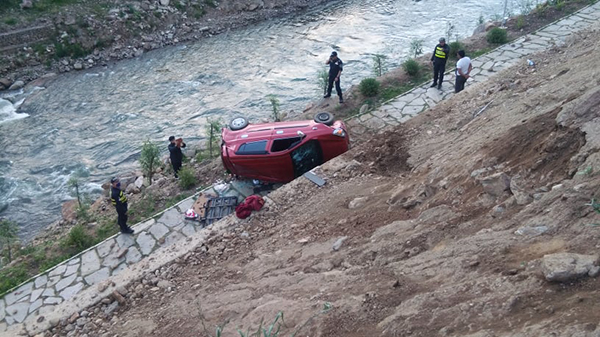 A man has been admitted at the Jigme Dorji Wangchuck National Referral Hospital in Thimphu after his car veered off the road near the Dechen-Zam at Chubachhu this evening.
According to eyewitnesses, the suspect involved in the motor vehicle accident tried to flee the crime scene after he hit a biker below the Royal Academy of Performing Arts at Chubachhu. The biker escaped unhurt.
According to police, the driver was not under the influence of alcohol but did not have a driving license. The case is currently under investigation.
Passang Dorji