Domestic revenue estimated to reduce by 14%, the lowest in recent past
Jun 1, 2020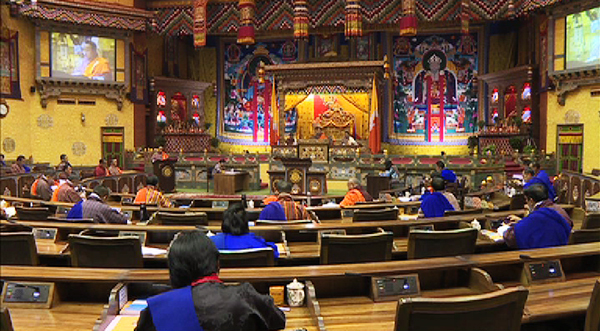 The total domestic revenue for the Financial Year 2020-2021 is estimated to be reduced by 14 per cent compared to the previous year.  Finance Minister while presenting the National Budget Financial Year 2020- 2021 today at the National Assembly said it is the lowest in the recent past.
The current COVID-19 pandemic has contributed to the drop in domestic revenue.
The total domestic revenue for the upcoming financial year is estimated at over Nu 33bn. And with the travel restrictions, the report states that 5% of the total domestic revenue generated from the estimated tourism receipts may not be fully realised. Tax collections from tourism-related business and entities are forecasted to drop sharply.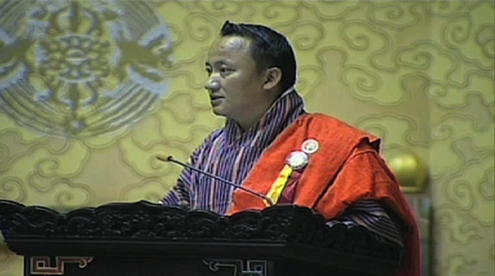 Finance Minister Namgay Tshering during the presentation said the COVID-19 containment measures affected the tax-based revenue generations. "Moreover, due to lockdown in neighbouring countries, import and export of goods have been hampered which will lead to a decrease in Sales tax and Customs duty. The tax revenue will drop by 2%," Lyonpo said.
The deferment in Corporate Income Tax and Business Income Tax granted as fiscal measures during the COVID-19 pandemic is anticipated to aggravate the revenue performance. The new tax measures passed earlier this year has also forgone 17% of revenue from estimated Personal Income Tax, 5% from Corporate Income Tax and 5% from Business Income Tax.
And In order to improve the domestic revenue, Lyonpo said the government is looking into Foreign Direct Investments and into carbon trading through Green Climate Fund. "To improve the roles and responsibilities for the Government agencies and to conveniently use the budget, budget allotment strategy will change according to the situation starting this financial year," Lyonpo added.
However, the Druk Gyalpo Relief Kidu, acceleration in the implementation of the 12th Five Year Plan activities and Economic Contingency Plan is expected to stimulate growth and income-generating activities.
The Finance Minister introduced Budget Appropriation Bill for the Financial Year 2020-2021, Supplementary Bill for the Financial Year 2020-2021 and presented Annual Financial Statement of the previous fiscal year. The Bills were forwarded to the Economic and Finance Committee for review and will be deliberated on Saturday.
Sangay Chezom/ Tshering Zam