Traditional cane and bamboo craft picks up in Mewangang Village, Zhemgang
May 23, 2020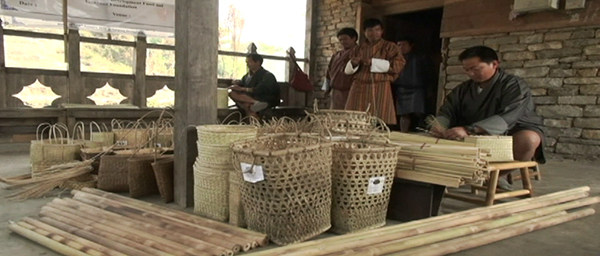 Tsarzo, traditional cane and bamboo craft, is picking up in Mewangang Village in Goshing Gewog, Zhemgang.
Passed down the generations, the traditional craft is indigenous to the Kheng region. In the past, bamboo products were mostly produced in Bjoka Village. However, with the formation of the Ziprig Tsarzo Chethuen Tshogpa in Mewangang, Tsarzo has become one of the main sources of income for the village. Various products made by the Tshogpa are now available in art and craft shops.
The Tshogpa said that this was possible with the support from Tarayana Foundation that provided a month long training for the members in India and technical support and assistance in marketing their products.
The Tshogpa has 19 members and was established in 2019.
The chairman of the Tshogpa, Pema Dorji, said that they make bangchung and different types of handbags. "These days, we are mostly focusing on bamboo made handbags because we were told by the government to substitute plastic bags."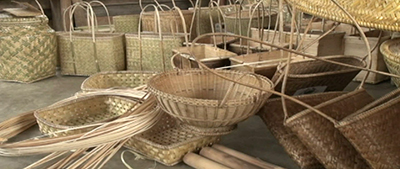 Apart from cane and bamboo items such as hats, bags, baskets and decorative products, the Tshogpa recently started making bamboo furniture, which was well received at craft festivals in the country.
A member of the Tshogpa, Sangay Dorji, said that they make different kinds of house furniture out of bamboo like tables, cupboards, beds, chairs and other products.
Minjur, 55, one of the first members who learnt bamboo and cane art in Monggar, inspired others in the village.
Before bamboo and cane art was introduced in Mewangang, most people in the village depended solely on agriculture for their livelihoods.
"We have huge potential of developing quality products with our young energetic artisans. We are planning to produce high quality products that can last for 10 to 15 years," said Minjur.
Tarayana Foundation has also been providing hands-on training to the Tshogpa on bamboo harvesting and post harvesting practices with financial support from the SAARC Development Fund.
Pema Samdrup