A man quits restaurant business for chilli farming amid COVID-19 situation, Trongsa
Apr 15, 2020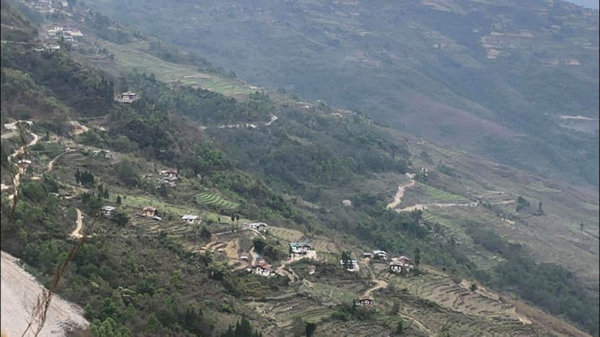 A 36-year-old man in Trongsa left his restaurant business for chilli farming amid the COVID-19 pandemic. He went back to his village in Changray under Draagteng Gewog in Trongsa after the directives from the government for physical distancing leading to a drastic fall in the number of customers in his restaurant.
36-year-old Kinley, a father of two, says quitting his business at this juncture to avoid the risk of community transmission was timely and he does not regret his decision at all. He hopes his idea of growing chillies will materialise into lucrative business later, as chillies are in high demand in the market nowadays.
He says, sweating in the sun for five to six hours is more productive and satisfying than to wait for a customer or two back in his restaurant. Moreover, chilli is one of the most rewarding cash crops in his village. Due to the COVID-19 situation, Kinley said, free flow of vegetables in the market is affected across the country. "Hence, even if we could grow only chillies, it would be helpful to be self-sufficient as we need not have to import," he said.
He added that most of the lands are left fallow by the ageing parents whilst younger ones have all gone to the towns in search of jobs and easier works. "So we would like to cultivate those lands and achieve self-sufficiency," he said. He is also optimistic that his chillies will hit the market in two to three months time and fetch good profits than his restaurant business.
Similarly, there are about 30 households in the chiwog doing chilli cultivations. They say chilli farming has been a way of their life, and they have been doing it for generations. They earn a minimum of around Nu 50,000 every season from selling chillies.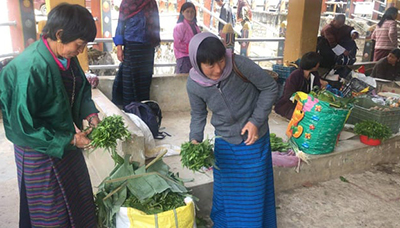 The chilli seeds are sown in the eleventh month of Bhutanese calendar and seedlings are sold at this point of time. Each bundle of chilli seedling cost Nu 50.
Tshering Yangden, a farmer from Changray in Draagteng Gewog, said the seedlings are sold at Samcholling and Trongsa market. "The seedlings are then taken to places like Zhemgang and Bumthang also," she said.
Sumchu, also a farmer from the same village says they start selling the chilli from the fourth month of Bhutanese calendar. "The first round that reaches the market will fetch around Nu 200 to Nu 300 per kilogram and later ones fetch only about Nu 150," she said.
Meanwhile, people from Langthil Gewog are also into chilli farming.  And the chilli from Nubi Gewog hits the market in the winter season.
Passang