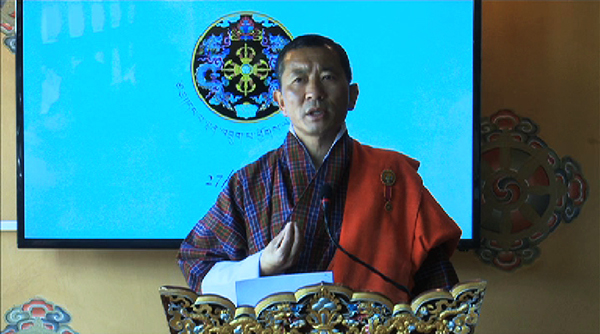 Prime Minister Dr Lotay Tshering said there is no need for the country to lockdown as there is no community transmission of COVID -19 cases in the country, so far. Lockdown, which is mainly for weeks, will only happen if there is community transmission to stop the spread of the disease from one community to another.
With the country detecting its third positive case of novel coronavirus on Wednesday, concerned netizens took to social media urging and suggesting the government to lock down the country.
Responding to the matter, Dr Lotay Tshering said the government will not lock down the country for now as it does not has any cases of community transmission.
"In a lockdown situation, people will not be allowed to step out of their homes and all shops will be closed. We must do this if there is a case of community transmission of the disease. If a person who has no travel history abroad, and if he happens to be unaware of the places he has been in the country and people he came across with, then we need to be worried. This can lead to community transmission. In such cases, lockdown will help spread the disease from one community to another. Then only, the government will go ahead with the decision to lockdown," said Dr Lotay Tshering, the Prime Minister.
However, the Prime Minister's Office yesterday issued a press release putting forward various restrictions on Public Gathering, Travel, Business and Entertainment, Games and Sports, Civil Service, Corporate, Private and other agencies.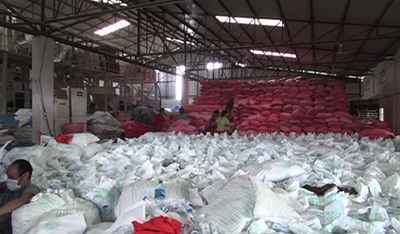 On the other hand, with the directives from the government, Food Corporation of Bhutan Limited (FCBL) is busy stocking up essential commodities as a backup plan in cases of the possible lockdown of the country, in the coming days.
Providing a budget of over Nu 300 M, FCBL is directed to stockpile essential items to last for at least three months. The FCB store in Phuentshogling has almost finished stockpiling half of the essential goods, so far.
"From our estimation for three months, we need to stockpile 8,407 metric tonnes of rice, 828 metric tonnes of oil, and 338 metric tonnes of pulses. We have started working from 9th March and so far, we have procured 3217 metric tonnes of rice, 435 metric tonnes of oil, and 102 metric tonnes of pulses," said Naiten Wangchuk, the CEO of FCB.
Likewise, the FCB depot in Samtse is also well-stocked with essential items such as rice, salt, oil and pulses. The office is bringing in over 800 metric tonnes of items. Meanwhile, the regional FCB office in Gelegphu has stocked up more than 1200 metric tonnes of food security reserve for the 4 dzongkhags of Tsirang, Dagana, Zhemgang, and Sarpang. And in Samdrup Jongkhar, stockpiling of over thousand metric tonnes of food items for the six eastern Dzongkhags is under full swing.
Despite the 21-day lockdown in India which created few initial troubles in the orderly supplies of food, fuel and other supplies of essentials in the country, a long line of trucks carrying essentials supplies were seen entering Bhutan, yesterday. Moreover, the Government of India, despite the lockdown in India had assured essential supplies to Bhutan.
Passang Dorji