Reviving the ancient East-West trails
Mar 26, 2020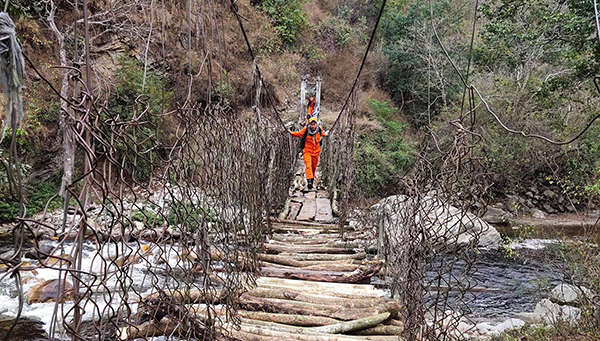 Long before modern road networks connected the western and eastern regions of the country, generations of Bhutanese used the winding trails that cut across rugged terrains, deep valleys and mountain passes. These trails, covering some 400 kilometres, are believed to date back to the 16th and 17th century and even earlier.
For hundreds of years, these trails served as an important link between the two regions of the country.
However, with the construction of the national highway in the 1960s, the use of the trails slowly discontinued. But this is all set to change in the next one or two years with preliminary works already underway to revive and restore the historic east-west trails and make it open for long-distance trekking.
The first survey of the trails was completed yesterday. Two teams from the Trans Bhutan Trail Project walked over 14 days along two different routes with the meeting point set in Trongsa. The first team journeyed from Haa via Paro-Thimphu-Punakha route while the second team trekked from Trashigang via Mongar and Bumthang.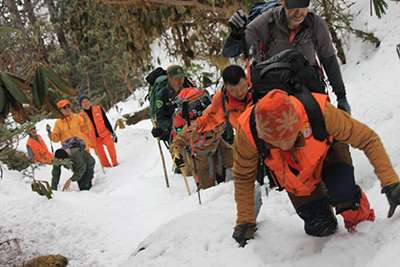 The teams comprised officials from Tourism Council of Bhutan, National Land Commission, Royal Institute for Governance and Strategic Studies and Desuung Programme. According to the team members, some of the routes are difficult to traverse due to snow, river and overgrown vegetation.
Speaking to BBS, Sonam Rinchen, Senior Project Director of Trans Bhutan Trail Project, said that the main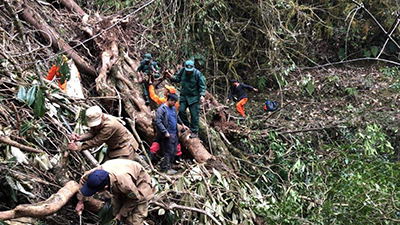 objective of the survey was to evaluate the condition of the routes and make an assessment of maintenance and construction requirement of bridges and other necessities based on the survey report of the two teams.
The Bhutan Canada Foundation is funding the Trans Bhutan Trail Project. Stephen Couchman, the Project Coordinator, said that besides the Snowman trek, which is known internationally, Bhutan has some extraordinary long-distance trails. "But this trail is unique as it travels through communities and villages along the way and I hope that people who love long-distance trekking and who make it as a goal to hike all the long trails in the world would come to Bhutan and trek this trail."
The trail is expected to be restored and ready for use before the Gyalsung program begins in 2022.
Passang