Mobile phone sales spike in Gelegphu following school closure
Mar 25, 2020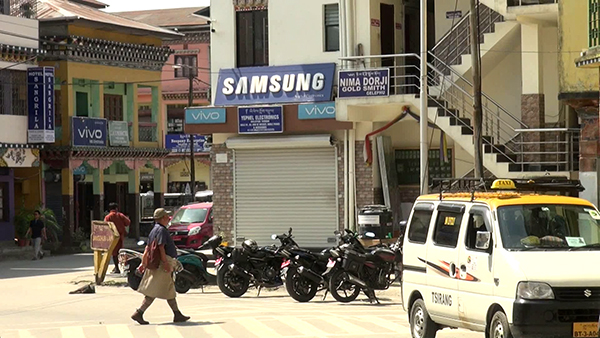 The closure of schools in the wake of COVID-19 pandemic and the shift to e-learning has benefited mobile phone stores. Stores in Gelegphu town, including Bhutan Telecom and Tashi Cell outlets, are doing brisk business as schools introduce online education as an interim measure to deal with school closure due to COVID-19.
Most mobile phone stores in Gelegphu are already out of stock and are waiting for new supplies. Shopkeepers said that there is an increasing demand for medium range mobile phones from students. B-mobile and Tashi Cell outlets have also reported increase in sales of mobile phones.
There are currently 10 mobile stores in Gelegphu Town. Schools have been closed nationwide from 18th March as a measure to combat the outbreak of COVID-19 in the country.
Karma Wangdi