COVID-19- Preparedness plan for worst-case scenario
Mar 25, 2020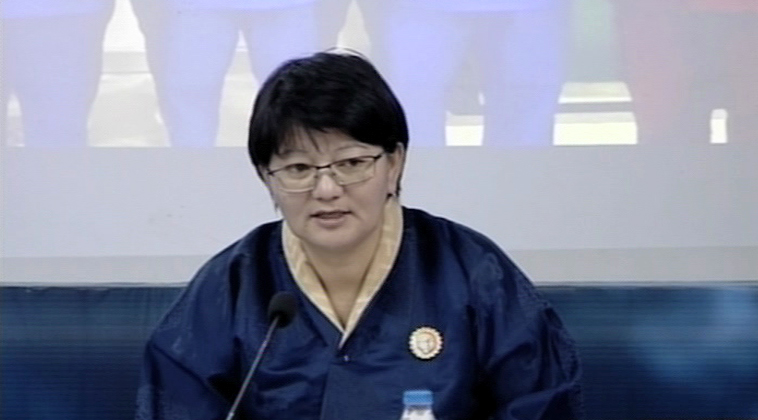 The Health Ministry rolled out the preparedness plan for if the country enters the 'red zone' in the wake of COVID-19 pandemic. The Health Minister at the press briefing today, shared the Ministry's plans including efforts to increase the strength of health workers and ensuring adequate medical supplies for all times to come.
The Health Ministry assures that even if Bhutan goes into a complete lockdown, it will not impact Bhutan's medical supplies. The country has medical essentials to last for nine months and that the government is also working to stock up supplies for a year henceforth for all times to come.
With around only 3,000 health workers in the country today, the Ministry is drawing various plans to increase the strength. 600 Desuups have been trained so far to carry out screening while the Ministry further plans to train 5,000 more.
"For now we just have around 3,000 health workers and this number will not be able to deliver the service if we enter into the worst-case scenario. So that's why we think that the dearth of health workers can be met by Desuups as they can help with screening people. There can be some kind of task sharing here," said Dechen Wangmo, the Health Minister.
The Ministry has also called back the doctors who went for specialization abroad.
The Health Minister informed that out of 48 who went out for studies, 24 are back in the country and in quarantine centres.
"And those who are working in private clinics, we have asked them to be the backups in case, the country steps into the worst situation. And we also have the numbers of those doctors and nurses who have resigned. They will be called to contribute for the smooth service delivery in the hospitals so that people don't feel the shortage in the hospital for general health care services," Lyonpo added.
Also to make up for the shortage in case of a worst-case situation, the final year students at the nursing school are also kept on campus and are attached with practising doctors in preparation.
Other plans include calling the retiree health workers back into the service to carry out regular health services.
Lyonpo also shared that the Ministry will prioritise health services and focus on delivering critical health services only in case Bhutan enters the red zone.
Similarly, the Ministry has also identified clinical and certified counsellors to be sent to various quarantine facilities in case there are people who might go through mental breakdown at the centres. Currently, there are 119 counsellors- 113 certified and six clinical counsellors.
As of today, the Health Minister shared, all the health workers in hospitals in Thimphu, Phuentshogling and Paro are engaged in managing Covid-19.
Phub Gyem and Sonam Pem