COVID-19 vaccine- US starts first human trial
Mar 17, 2020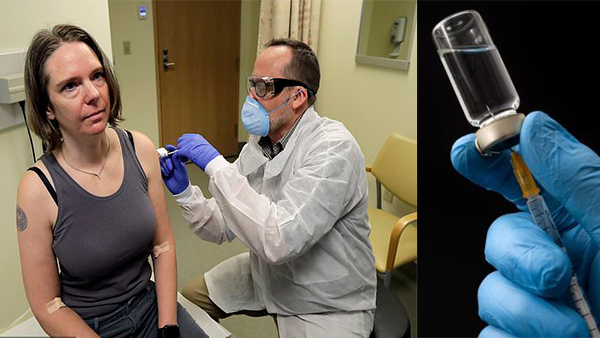 The first human trial of a vaccine to protect against Coronavirus Disease (COVID-19) has started in the United States. According to the Associated Press news agency, four patients received the vaccine at a research facility in Washington yesterday.
The volunteers were given different doses of the experimental vaccine. They will each be given two jabs in total, 28 days apart, into the upper arm muscle. But even if these initial safety tests go well, it could still take up to 18 months for any potential vaccine to become available for the public.
Scientists around the world are fast-tracking research. Meantime, the World Health Organization urges nations to test every suspected case to contain spread as more governments impose lockdown and stopped travel.
Until today, COVID-19 outbreak has affected nearly 200,000 people worldwide and claimed the lives of some 7,100 people. But nearly 80,000 have recovered.
About 162 countries are affected. More than half a billion children and youth are unable to go to school as COVID-19 spreads to new countries according to the UN education agency.
The cases around the world continue to accelerate and Europe has become the new epicentre of the pandemic. In America, the White House recommends people to avoid gatherings of more than 10 people. Canada will deny entry for those who are not a citizen or permanent resident.
Europe plans full border closure to battle COVID-19. Spain and France have followed Italy in announcing emergency restrictions to combat the spread of COVID-19. In Spain, people are banned from leaving home except for buying essential supplies and medicines or for work.
In India, the famous Taj Mahal will be shut down till the end of this month and bans passengers from EU countries, the UK and Turkey till the end of this month.
Likewise, travel and public gathering bans have also been implemented in most of the affected countries. Many countries start to put all visitors on 14- day quarantine.
Tshering Zam