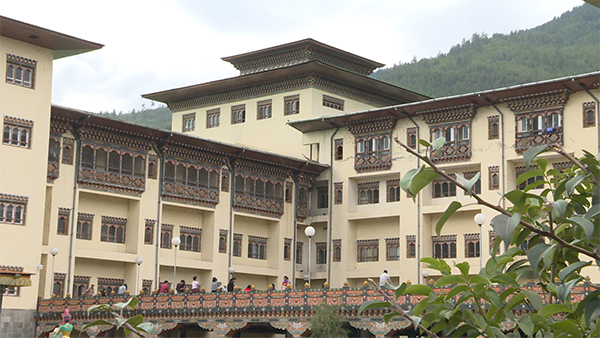 Bhutan confirmed its first Coronavirus (COVID-19) case in a 76-year-old man from the United States of America. The man tested positive in Thimphu, yesterday. The man who came to Bhutan as a tourist arrived at the Paro International Airport on 2nd March.
Following the confirmation, health officials and relevant agencies have traced over 90 contacts associated with the tourist.
The tourist was travelling with his partner aged 59 and had indicated negative for all the conditions at the Paro International Airport. Upon reaching Thimphu, he visited the Jigme Dorji Wangchuck National Referral Hospital (JDWNRH) complaining of bloaty abdomen and nausea. He again visited the hospital the next day for stomach upset and diarrhoea. The man already suffers from chronic hypertension and is on medication.
On 4th, he travelled to Punakha and returned to Thimphu yesterday. He then visited JDWNRH and was found to have fever, sore throat, cough and shortness of breath. He was then kept at the flu clinic under observation while samples were collected and sent to the Royal Centre for Disease Control in Serbithang.
Of the 90 contact cases, the Ministry of Health is already testing some 20 first contact cases who are all quarantined.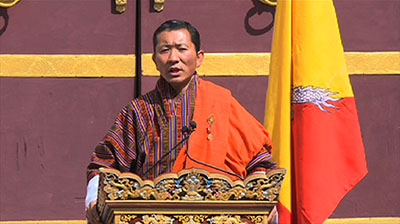 The Prime Minister at the press briefing today said, with the detection of the first confirmed case of COVID-19, the country is now in the "Orange Zone."
"Earlier, we were in the green and yellow zone where we do not have to worry. That's when we did not have positive cases in the country but in other countries. The country then had a high threat level. We have now entered the orange zone and so we have to change the way we work. That's when we detect even one or two coronavirus positive cases. In this zone, gatherings of the crowd are not allowed and closure of schools is done regionally," said Dr Lotay Tshering, the Prime Minister.
The government, therefore, announced the closure of schools and institutes in Paro, Thimphu and Punakha.
Meanwhile, the Health Ministry alone has collected Nu 40 M for the disease after cutting down other expenditures such as travel allowances. The Prime Minister also said such expenditures in other ministries will also be diverted to the Health Ministry.
Sangay Chezom/Kinley Dem