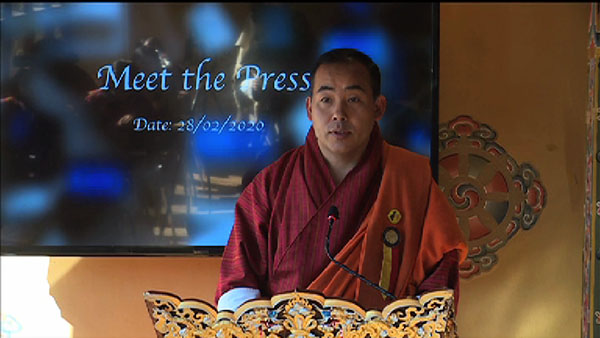 The Education Minister during Meet the Press yesterday said there is no need to rush children attaining age five for admission into school this year. He said they can always seek admission next year when the pressure drops.
Lyonpo said the pressure is only in the urban areas like Thimphu, Phuentshogling, Gelegphu and Samdrup Jongkhar while there are seats available in the rural areas. He said despite increasing the sections to accommodate the estimated additional 7,000 students, the schools could absorb only about 3,500 students to the existing 13,000 class PP students admitted this year.
"There was a bit of a communication gap. Our information went as if all the children who are attending age five should be put in the school system. We were, in fact, legalising the age from six to five. So these were some of the gaps and that's why we have also informed all our schools that if there are any rooms, any space and any resources available we will be in fact putting all the children in the school. If these are not available then they need to discuss with the parents and then adjust," said Jai Bir Rai, the Education Minister.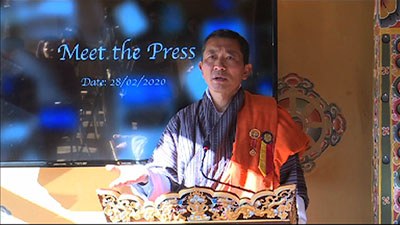 "Just like what the Education Minister said, it's not necessary that you must admit but you can admit. No children in any schools will be allowed without celebrating their fifth birthday. That's fixed. In past, the trend was that a child who is four and a half years old was admitted in the private schools and this will not be allowed henceforth. Now some families will not like it and be happy with it because they won't get admission especially in areas like Thimphu. But they can always come back next year as next year there won't be any pressure," added Prime Minister Dr Lotay Tshering.
Likewise, Lyonchhen shared that he received a document from the Education Ministry on the need to construct 153 units and requirement of 213 extra teachers which would cost the government more than Nu 0.5bn.
"We must realise that the pressure is only one time, it's only this year. Next year the numbers will drop down because we only have a fixed number of students or our birth rate is fixed at 11 to 12,000. And the total number of extra students they are estimating it to be around 6 to 7000. So that's why to invest half a billion here without having to continue will not be a wise move," Lyonchhen added.
The government decided to bring down the admission age from six to five years starting this academic session. The move is to align with the National Service or Gyalsung programme that would be instituted in 2022.
Sonam Pem