Tackling human trafficking issues
Feb 14, 2020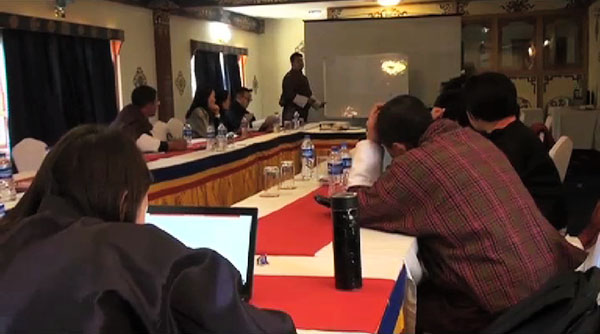 Human trafficking is one common issue globally. And Bhutan is also not spared, with the country beginning to experience trafficking cases now. in fact, the country prosecuted some eight cases and convicted seven so far.
Hence, the Department of Law and Order in collaboration with the United Nations Office on Drugs and Crime is preparing a National Prevention Strategy to intervene in such offence.
The strategy is expected to outline the roles and responsibility of the different stakeholders, who are responsible for countering Human Trafficking issues.
Key stakeholders include law enforcement agencies, relevant government agencies, commissions and Civil Society Organizations.
"National Prevention Strategy in place is not to say that we are facing so many issues. We are now beginning to face some issues, because of that, it is now time that we have National Prevention Strategy against human trafficking being put in place from this date so that whenever these issues become more and more challenging we will be better prepared to counter this problem," said Karma Dorji, the Offtg. Chief for Department of law and Order.
As part of the project, awareness materials were being developed and based on it, sensitization programme to vulnerable and high-risk people on the Trafficking in Person Cases was conducted.
"We conducted awareness on Human Trafficking to teachers and students, to those working in Drayangs, and to overseas employment agencies. These are high risk and vulnerable to Human Trafficking," he added.
Similarly, to improve the capacity of the agencies that are dealing with Human Traffickings, such as RBP, OAG and even the judges were provided with capacity building training to tackle the issue. After this consultation, the draft will be reviewed and validated to ensure the strategy paper is practical in nature and doable.
Namgay Wangchuk