LPG shortages in Zhemgang
Feb 14, 2020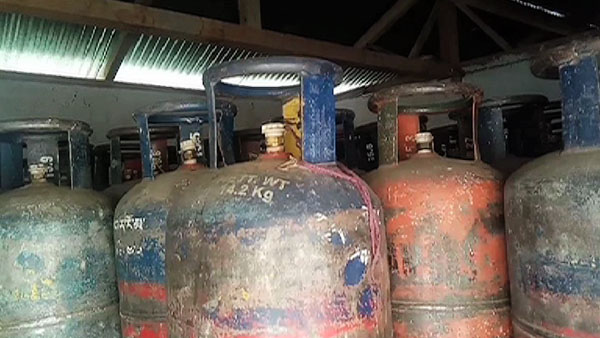 People in Zhemgang are again grappling with the shortage of Liquefied petroleum gas (LPG) cylinders. The supply of cylinders has declined since last month and this has started affecting businesses and lives of people there.  
A hotel in Zhemgang uses the regular LPG cylinders not meant for them, due to the shortage. Many households and hoteliers are now running out of stock.
"It's been about two weeks without gas cylinders. Ministry of Economic Affairs asked hoteliers to use commercial cylinders but we don't get it here. So, until then we were asked to use non-subsidized cylinders but that is also not there. So we are forced to use blue ones and we might be penalized for using it," said Chogyel Norbu, a Hotelier in Zhemgang.
"Zhemgang is a small town and we often face a shortage of LPG cylinders. So, I would urge the government to look into the matter for uninterrupted supply. We are sensitized to minimize the use of firewood but if there is no constant gas supply, we have no alternatives," said Lham Dorji, a resident of Zhemgang.
"We come here to get cylinders and has to return without cylinders most of the time. Since we are an agent, people blame us. They might as well be having some problems in supplying cylinders. However, if they could supply on time, it would be helpful to people," added Dawa Gyeltshen, a Gas agent, at Shingkhar in Zhemgang.
Meanwhile, trade office in Gelegphu said the temporary closure of LPG Plant in Assam for major maintenance led to delay in the supply. And it is not certain when the problem would end.
Bhutan Oil Corporation, the sole distributor in Zhemgang receives about two truckloads of LPG cylinders every month.
Pema Samdrup