Incentives for MHP employees who will be surrendered soon
Jan 24, 2020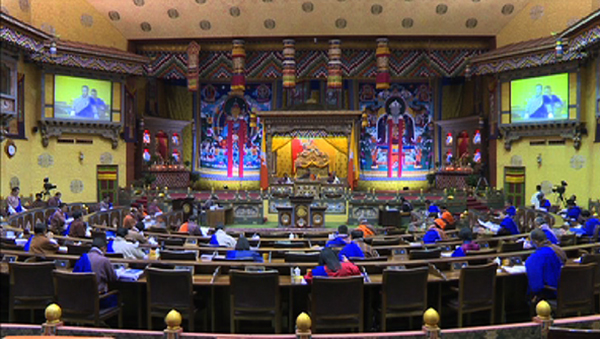 Upon the completion of Mangdechhu Hydropower Project last year, many of its employees were laid off. And many more are going to lose their jobs soon. This was the concern shared by Bartsham Shongphu MP during the Question Hour Session in the National Assembly today.
About one hundred and seventy employees had to leave their job last year after the completion of the Mangdechhu project. And, according to Bartsham Shongphu MP, about one hundred and sixty workers will again lose their jobs after handing over the project to Druk Green Power Corporation next month.
Responding to the question, the Economic Affairs Minister said that they have talked with the employees and came up with few solutions.
"Since we cannot give them any jobs right away, we have given them incentives which will support them while they are still looking for a reliable job as they have done a great job in completing the project. And we have even given incentives to those people who want to start their own business which actually they are not entitled to," said Lokhnath Sharma, the Economic Affairs Minister.
He added, since people who worked during the Mangdechhu Hydropower Project have a good experience, they have an ample of opportunities to work in other projects as well.
"There are about twenty-one vacancies in Punatsangchhu I which was supposed to be filled in December. I requested and postponed the vacancies this month owing to the need for jobs by the Mangdechhu employees. We have announced the Vacancies recently. We could not do lock, stock and barrel like before. We have many talented people as well and I think we should give them the opportunities equally," added Lyonpo.
After starting Kholongchuu Hydro Energy Limited he said, they will have an opportunities to work in that project as well.
Pema Seldon Tshering