Finally a bridge over Mao River within 2-3 years
Jan 21, 2020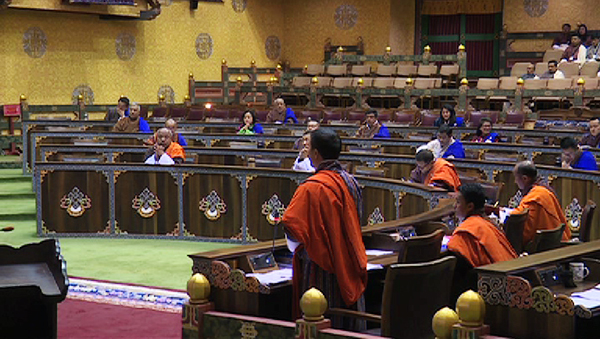 After more than a decade of promises, plans and scrapping, the hope for a bridge over Mao River is finally materialising. This was said in response to the question asked by the Member of Parliament from Jomotshangkha Martshala constituency, Norbu Wangzom on the status of the Panbang-Gelegphu highway. 
"Mao river bridge is one reason why we couldn't start the construction of the Gelegphu-Panbang highway. We have already submitted construction plans. After this, we will soon start with the construction of the bridge too. After completing it in two to three years, we will continue with Panbang-Gelephu highway too. In fact, I think with this initiative, the construction of the highway has already started," said Dorji Tshering, the Minister for Works and Human Settlement.
The Member of the Parliament from Gelegphu, Karma Donnen Wangdi who is also the Minister for Information and Communications and the Works and Human Settlement Minister visited the identified site for a bridge over Mao River and also met with local leaders of four gewogs across the Mao River and Thromde officials in March last year.
During the visit, the Director-General of the Department of Roads said that the construction of the bridge might start within the 12th five-year plan if the detailed feasibility study turns out okay.
The government has a budget outlay of Nu 400 M in the 12th Five-Year Plan for the bridge over Mao River project.
Pema Seldon Tshering/Samten Dolkar