Mines and Minerals Bill- ensuring equitable benefits for the people, National Assembly
Jan 20, 2020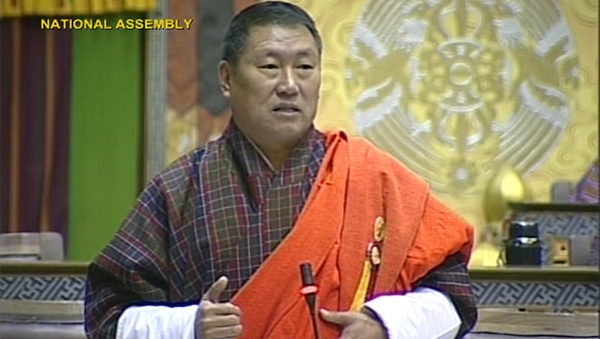 One of the new recommendations made in the third reading on Mines and Minerals Bill of Bhutan 2020 is to ensure equitable benefits for the people of Bhutan. To this,  the Opposition Leader, Pema Jamtsho (PhD) suggested that this can be fulfilled by investing few proportions of mines and minerals' profits to various trust funds such as health, environment, culture and employment.
The Opposition Leader said that mining like before should continue to be handled by a private company. For a business like mining, it takes huge money to invest which not everyone can do. Instead, for the people to be benefitted, he suggested investing the profits in trust funds.
"Health is one of the Sustainable Development goals and to sustain health services, there is a Health Trust Fund. So, what if a small percentage of profit from Mines and Minerals is contributed to health trust fund as it will be of great benefit to us as well as future generations. Likewise, a small percentage of profit should be contributed to Bhutan Trust Fund for Environmental Conservation and Cultural Trust Fund so that government need not have to always allocate separate budget, rather use it from the trust fund. If proven successful, what if government come up with Employment Trust Fund to benefit the general public," said Pema Gyamtsho (PhD), the Opposition Leader.
The committee's chairperson Kinley Wangchuk said they will try to include the suggestion after the completion of the third reading.
The House will continue the discussion on the Bill along with the changes the Committee was directed to make by the House.
Samten Dolkar/Pema Seldon Tshering