Yak Breeding programme to improve livelihood of highlanders
Jan 15, 2020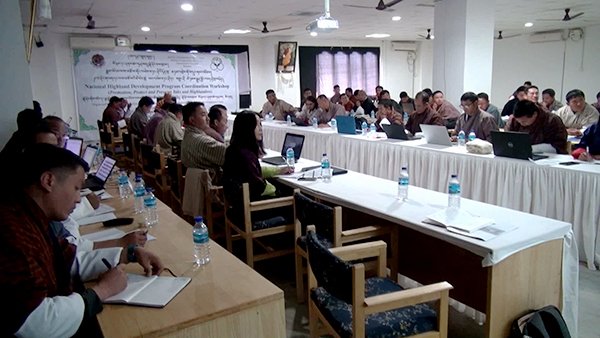 Improving yak breeding programme will be one of the major components of the Highland Development programme. It is to improve yak breeds and to preserve the highland animal. This was shared at the two-day National Highland Development Programme coordination workshop which began Yesterday at Gelegphu. 
Yak rearing is one of the main sources of livelihood for the highlanders in Bhutan. Recognizing the role of highlanders in conserving the highlands the government switched the highland flagship programme to highland development programme. The move is to create economic opportunities and improve the lifestyle of the highlanders by providing better breeds of yaks.
"In the highland development programme, one of the important interventions would be to improve the Yak breed through artificial insemination, through the import of better quality semen and at the same time we would also like to do semen processing in our own country", said Dr Raika, Program Director of the National Highland Research and Development of Livestock based in Bumthang.
Some of the participants at the workshop raised concerns of declining yak herding practice in the highlands. They shared younger generations are not interested to carry forward the age-old tradition as collecting cordyceps is more lucrative to them compared to herding yaks.
"It requires extra effort to herd yaks. They have to keep moving from places between summer and winter. Whereas it is easier to collect cordyceps- they can collect cordyceps for around two months in summer which earns them good income and with that money they can migrate to urban areas. Because they do not understand the issue of sustainability they prefer cordyceps collection to yak herding," said Namgay, the Livestock Extension Officer of Soe under Thimphu district.
The two-day coordination workshop on the theme "Promotion, Protection and Preserving Yak and Highlanders", brought together livestock officials from across the country. They will disseminate the knowledge gained at the workshop to the highlanders when they get back to their respective stations. Research and Extension Division of Thimphu organized the workshop in collaboration with the National Highland Development Centre.
Karma Wangdi