Signposts vandalized along Phuentshogling-Samtse internal highway
Jan 14, 2020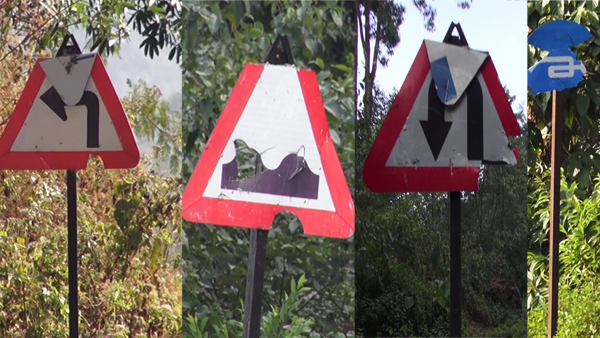 Signposts along the highway serve a number of purposes. They alert the drivers on approaching sharp turns, help bring attention to speed limits, and hazards such as slippery road and steep hills. Signposts are important in maintaining a safe driving condition. But most often they are damaged by miscreants, so is the case along the Phuentshogling-Samtse internal highway.
The 53-kilometre highway between Amo Chhu bridge in Phuentshogling and Samtse is well maintained. However, the signposts are not much of a help against the numerous blind curves and sharp turns along the highway. There are 108 signposts along the highway of which 68 have been damaged. It has been just two years since the signposts were put up in 2018 before the 111th National Day celebrations.
"During the day we are at work so we don't know. I am sure the signposts are damaged at night. But we don't know who does it. We see the signs in place and undamaged today but it will be damaged when we go to work the next morning. Some even go to the extent where the signposts are uprooted from its base," said Ratna Bdr. Ghalley, a National Workforce worker of the Department of Roads in Samtse.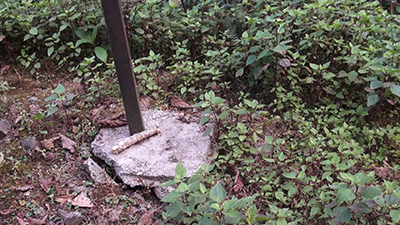 The Department of Roads in Samtse erected the signposts, each at a cost of Nu 3000. The post is made out of metal but the board on which the signs are pasted on is made of plastics which are easily breakable. It was also found that some of the signposts were not erected on solid foundation making the posts easy to uproot.
The DOR office in Samtse said they are helpless when it comes to prohibiting such incidences. However, the office said it will inform the local leaders during Dzongkhag Tshogdu and Gewog Tshogde to create awareness among people.
Sherub Dorji