Samtse DT to request MoHCA for new dzong construction in current plan
Sep 5, 2019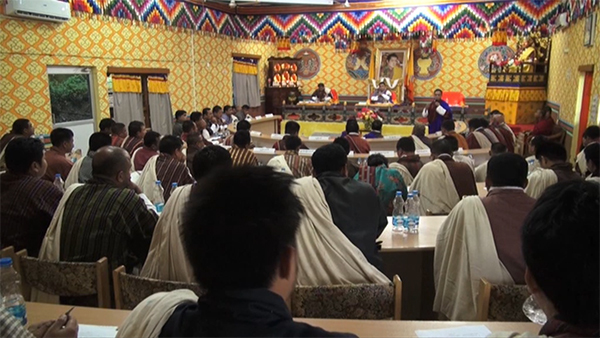 The Dzongkhag Tshogdu (DT) in Samtse decided to immediately write to the Ministry of Home and Cultural Affairs (MoHCA) about the possibility of constructing a new dzong in the district. Members of the Tshogdu say this has been discussed since the first local government but has not been materialised yet.
"The land record office also said a suitable land for a new dzong has been identified at Gurung Basti. But listening to the follow-up report, a new dzong construction doesn't seem possible in the 12th five-year plan and needs to be deferred," Sangay Penjor, the Pemaling Mangmi, said.
 "If would be good to have a dzong in the southern district showing our traditional architecture," Samir Giri, the Tashichhoeling Gup, said.
However, the district planning officer said, constructing a dzong is not the responsibility of the dzongkhag nor it is in its plans.
"The home ministry told us that they know about the need of a dzong but the ministry already has 19 dzong renovation and construction projects in the 12th plan. That is why our request was not considered for the 12th plan. The ministry did say they would look into making the dzong construction a part of the 13th five-year plan," Tashi, the Planning Officer, said.
 The members said if constructing the dzong could be prioritised in the 12th five-year plan despite its exclusion at the moment.
"My hope is that the dzong will become a center place of worship for the people of 15 gewogs here. It would be good if other works can be deferred in favour of the dzong construction in the 12th five-year plan," Sangay Penjor, the Pemaling Mangmi, added.
The DT decided to immediately apprise the MoHCA about the matter.
Sherub Dorji