Milk Processing Unit in Zhemgang town struggles to market their produce
Sep 6, 2019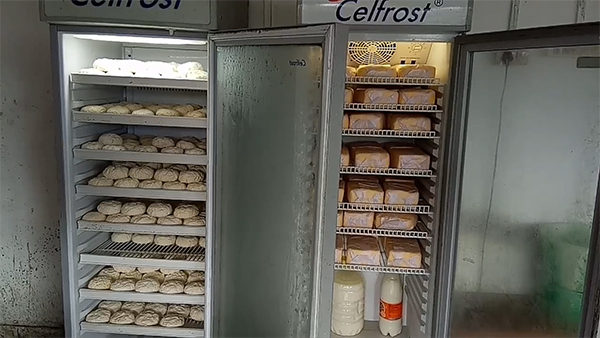 Once a thriving business, the Dangkhar-Trong Gonor Chituen Tshogpa, a milk production group in Zhemgang is now struggling to market their dairy products.
The milk production group was formed in 2011.
The freezers of the milk processing unit in Zhemgang town are filled with unsold butter and cheese.
"The recurrent roadblocks at Ossay and Reotala are also affecting our business, as we are not able to send our dairy products to Gelegphu and Thimphu. Last year, due to roadblocks we had incurred huge losses," Lham Dorji, the group's chairperson, said.
The group added that with most businesses having migrated to other places, their buyers have gone down.
Last year the group made a profit of more than Nu 100,000 but today, there is no profit so far.
Some of the residents say the dairy products are expensive. A kilogram of butter is sold at Nu 400 and a cheese ball, which is around 200 grams, cost Nu 55.
"Every year, the price of imported dairy products is increasing. Ours is homemade and fresh dairy products, I don't think it is overpriced," Lham Dorji added.
About 200 litres of fresh milk is collected from group members from the nearby villages daily. Currently, there are 27 registered members with the group.
Pema Samdrup