MRI service at the National Referral Hospital resumes
Choni Dema, Thimphu

Aug 20, 2019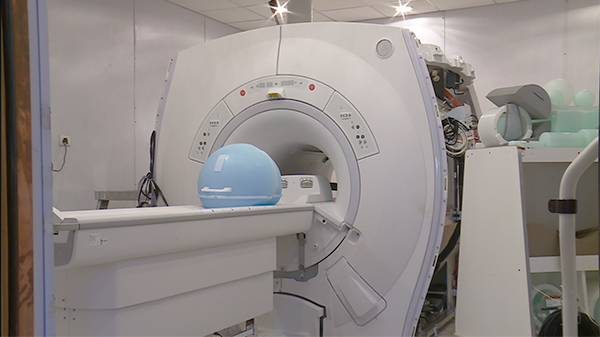 The Magnetic Resonance Imaging (MRI) service at the National Referral hospital resumed from yesterday after almost eleven months. The new upgraded machine was officially inaugurated today.
MRI is a safe, painless test that uses radio waves and energy from strong magnets to create detailed images of a body.
"We have upgraded the machine, so we have changed the entire system. Now we will be able to provide a better service, better image quality," Prabha Katel, the Head of Biomedical Engineering Services, said.
With the hospital not able to provide the services since October last year, a total of 74 patients were referred to Siliguri in India for MRI services.
"Those critical patients have been taken care and some of the cases have been also covered by CT scan. Patients who are waiting are those require routine scanning. We provided MRI service to eight patients yesterday. Now we have 670 patients in line waiting," Prabha Katel said.
The scanner has been in use for about 12 years and high-end medical equipment have a lifespan of about ten to twelve years. She added that it took time to upgrade the country's only MRI machine delaying the resumption of the machine.
"MRI is not a small machine, it has lots of stepwise procedure while upgrading it from the availability of the spare parts, materials and building the walls. We had a series of procedures to be followed before upgrading the machine and we had to order the parts from Bangkok and India. Despite all that now, we have completed and was able to resume the services."
The MRI service is provided from 9 am till 3 pm, as usual, and the service will also resume for off-hour clinic from 4 pm until 7 pm.
The machine is upgraded at a cost of Nu 40 M.