19th APT Policy and Regulatory Forum underway in Thimphu
Choni Dema, Thimphu

Aug 15, 2019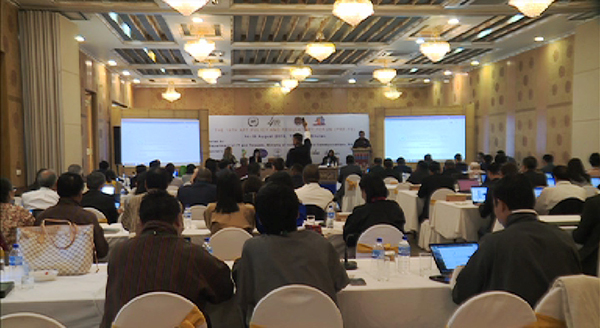 The 19th Asia Pacific Telecommunity (APT) Policy and Regulatory Forum is underway in the capital. The ICT policymakers and the regulators in the region are attending the three-day forum to discuss telecommunications and  ICT policy and regulatory issues that are of common interest.
At the opening of the forum, the Information and Communication Minister Karma Donnen Wangdi said Bhutan benefitted in terms of capacity building and technical assistance since it became a member of the APT in 1998.
He said the forum provides Bhutan with an opportunity to understand and gain valuable insights on the policy and regulatory best practices and of emerging issues that nations will need to consider in regulating their ICT environments.
During the three days, the participants will also discuss the digital transformation in the region.
"The forum will discuss emerging technologies like artificial intelligence, big data, and 5G  and other emerging technologies that will affect our future. ICT and telecom in a way have affected the way we live .so that's why this forum will discuss how best to take these technologies forward and its benefits," Sonam Phuntsho, the Chief ICT Officer of Division of Telecom and Space under MoIC, said.
The forum is being co-organised by the APT and Ministry of Information and Communication (MoIC).