Windstorm damages maize in Phongmed, Trashigang
Sonam Darjay, Trashigang

Aug 13, 2019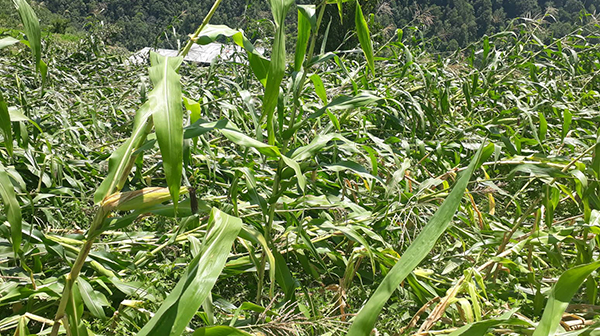 About 45 acres of maize fields belonging to 80 households of Ya-Brang, Phimsong and Thong-Rong chiwogs under Phongmed Gewog in Trashigang were damaged by windstorm and hailstorm yesterday.
Ya-Brang chiwog is the most affected with 60 households losing their maize to the natural calamity. 50-Year-old Neten Yangdon from Ya-Brang chiwog said that villagers have been guarding their maize against the wild animals day and night but it took only an hour for the windstorm and hailstorm to damage the maize to the last plant.
"I planted maize in less than an acre field. I worked very hard since the field was filled with gravels. The maize was growing with a promise of a bountiful yield, and I was very happy to see my hard work paying off. But yesterday's incident left me shattered," she said.
A 67-year-old Dechen Wangdi from the same village said that he planted maize around his house since he could not work like everyone else. Disregarding his age, he worked hard to get the maize growing, but the windstorm damaged all his maize and he said he is worried about what to eat next year.
"My maize was growing well, I have been guarding against animals, and then from nowhere this windstorm appeared and damaged our crops. I can't go and work like others to earn my bread, I am worried how I can survive this calamity," he shared.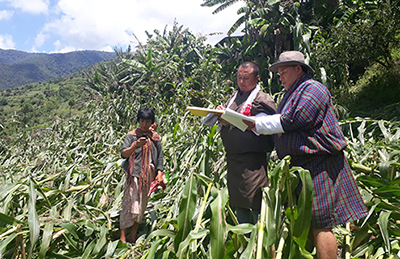 The gewog officials were at the site this morning assessing the damages which will be forwarded to the Dzongkhag disaster management office and Kidu office.