Backyard avocado orchard in Nangkor fruitful
Thinley Dorji, Pema Gatshel.

Aug 14, 2019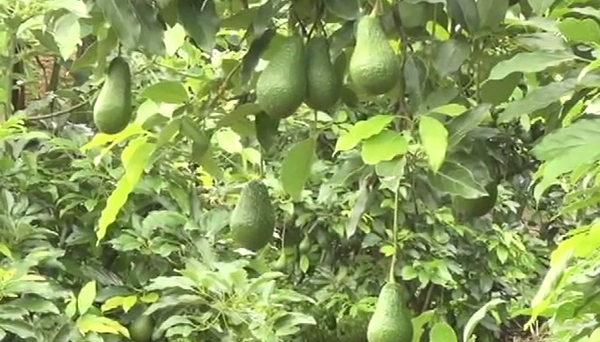 People of Nangkor village in Shumar Gewog, Pema Gatshel are happy with the result of planting avocado in their backyard. It started as a trial in 2015 with the saplings supplied by the Agriculture sector. Now the trees have started bearing fruits and farmers are encouraged to expand the orchard.
The backyard avocado orchard trial is a success story for the farmers in Nangkhor. Most of them are seeing the fruit for the first time, experiencing to pluck the fresh fruit, tasting it as well as selling for cash encourages them, even more, to continue the work hereafter.
"We feel happy, as we don't have to buy. We get an opportunity to taste fresh from our own orchard. We want to thank the government for providing the saplings. We heard that it is good for health and our children get the opportunity to eat this. This is the fruit that even the old aged people are able to eat. If we don't maintain such backyard orchard, we the farmers cannot afford to buy this fruit like the one who has a job," said Ugyen Chophel, from Nangkor, Shumar Gewog.
"Till now the monkeys didn't harm the fruits at all. In regards to orange, we face a difficult time to guard it against monkeys. Maybe monkeys don't like avocado. Earlier, when it was saplings, the deers eat and harm it," added Phuntsho Wangdi, from the same village.
The trail plantation of avocado in the village has inspired the farmers and everyone wants to plant it. For that, the agriculture sector is helping them to establish backyard orchard for self-consumption.
"Later farmers realized this crop is really benefiting them in terms of cash earning and in health point of view. They are showing the interest to this plant and they are asking for saplings and all.  We are also supplying 5 to 10 saplings from the gewog and central budget for the backyard farming for self-consumption," Sha Badhur Barakoti, the Agriculture Extension officer of Shumar Gewog.
The farmers who got support from the Agriculture Research and Development Center in Wengkhar, Monggar now realized they should not depend on the government every time. They started making saplings by their own to extend their orchard hereafter as farmers have tasted better business in it.
"Till now we don't have any problem with selling the products. But now most of the people are showing interest in it. Initially, the government gave us ten saplings. Now I have also produced some saplings and planted around my land," said Phuntsho Wangdi.
"Last year I sold 40 kgs for Nu 300 per kg. And I could earn about Nu 12,000. Compared to other fruits, it fetches more income. In the case of mango, the insects use to harm. We even don't face any problem while selling," added Ugyen Chophel.
More than 200 households in Shumar Gewog have planted avocado plants after receiving support from the gewog and dzongkhag. Trees of 24 households have already started bearing fruits. As of now, avocado growers sell their product from their doorstep.