Mines and Minerals Bill to be tabled as urgent bill
Tshering Dendup, Thimphu

Jul 31, 2019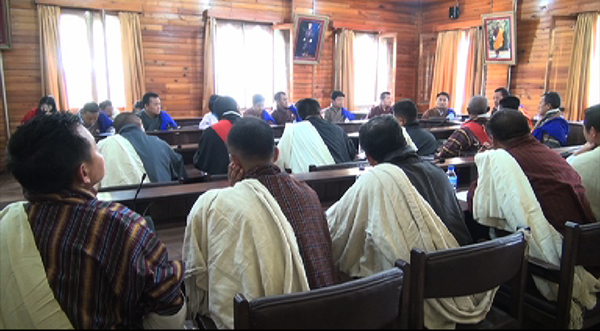 The Mines and Minerals Act of Bhutan will be tabled for amendment in the next session of the parliament as an urgent bill. To introduce as an urgent bill, the government held a consultative meeting with the members of the private mining sector to come up with relevant recommendations today.
The National Assembly's Economic and Finance Committee said it is high time to amend the Act and make necessary recommendations and incorporate clauses that are important.
If the bill gets adopted in the next session of the parliament, "Mining Regulatory Authority", that will scrutinise and monitor mines, be it state-owned mines or private mines will also be instituted which is not in the Act.
The new bill is expected to have a provision whereby both the state and private miners can equally compete.
According to the Committee, the government is addressing the bill as an urgent bill as the lease agreements are going to expire in a short span of time.
The Mines and Minerals Management Act (MMMA) was passed in 1995.