Human resource shortage, a challenge in implementing Child Care and Protection Act
Phub Gyem, Thimphu

Jul 31, 2019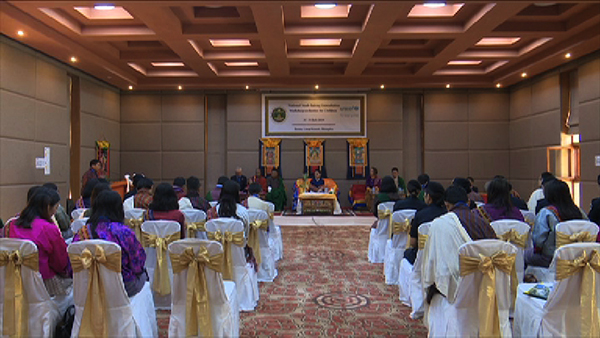 Shortage of human resource is one of the main challenges in effective implementation of the Child Care and Protection Act of Bhutan 2011, which is still in its nascent stage. The issue was shared by the stakeholders during the two-day national stock-taking consultative workshop on Justice for Children in Thimphu.  
Lack of probation officers is one of the many challenges raised by the participants. A probation officer is a professional with a psychological background who assesses children who come in conflict with the law. Probation officer's assessment report serves as a basis for officials in the criminal justice system to make a judgment for a child in conflict with the law.
"Justice for children in Bhutan is in a nascent stage I think there are different challenges faced by OAG, RBP, the Judiciary and other stock-holders in a way to fully implement the childcare and protection act because the act mandate different stakeholders appointment of different officials to advance the rights of the children," Kinzang Chedup, the Sr. Legal Officer of BNLI, said.
Without a probation officer, it hampers legal officials in conducting diversion. In the diversion, a defendant guilty of minor criminal offence is diverted out of the criminal justice system by having them complete a diversion programme such as a re-integration programme or serve an alternative sentence rather than be imprisoned. Criminal charges are typically dropped when a defendant completes a diversion programme.
"If there is an assessment report it is very easy for the determination of diversion programme and not only that but also for the court while adjudicating the case and disposing of the case for any alternative sentencing," Sangay, the Sr. Attorney of OAG, said.
However, things are expected to get better as the National Commission for Women and Children (NCWC) said the office has now three recruited probation officers.
The two-day workshop which ended today was a forum for the stakeholders to discuss the challenges in implementing the Child Care and Protection Act of Bhutan 2011 and explore areas of inter-institutional collaboration make justice for children processes standard, accessible and child-friendly.