Paro DT proposes for an additional bench in the District Court
Sangay Chezom, Paro

Jul 23, 2019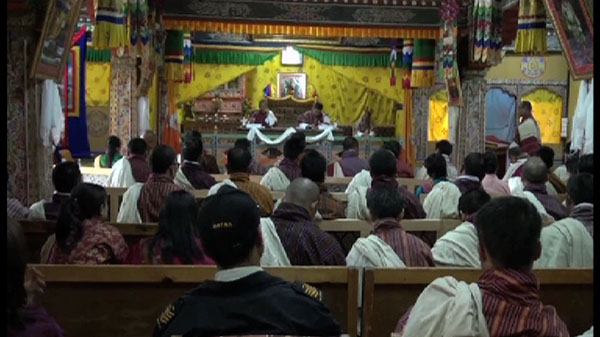 The recent Paro Dzongkhag Tshogdu (DT) decided to propose to the Royal Court of Justice to open an additional bench at Paro District Court. The court currently has two benches.
As per the records maintained with Paro District Court, the two benches have around 106 pending cases which are more than a year.
Local leaders raised the issue at the DT meeting after people of Lamgong Gewog complained of pending cases.
"With increasing cases registered, many of them are pending. This is because there are so many offices, agencies, restaurants and schools, all their cases come to the court here. Some of the cases are pending for a year and more," Gyem Tshering, the Lamgoong Gup, said.
The number of cases in Paro increased over the years. According to the Drangpoen Rinchen Penjor of bench one, the court attends to more than 10 cases in a day. From January to July this year, the court has settled 266 cases.
"The miscellaneous hearings are done by Bench 1 from 9 am to 12 pm or sometimes till 1 pm.  We have to do an examination despite carrying out the case hearing.  Then we have to administer accounts and have to go for court investigation," the Drangpoen Rinchen Penjor added.
He added there is also a need to see whether the number of cases will keep on increasing in Paro District Court if DT  is proposing for the third bench.
Meanwhile, the budget for construction of a new district court has been approved and land has also been allocated in Nemjo.