Public transport benefits remote gewogs in Tsirang
Namgay Wangchuk, Tsirang

Jul 19, 2019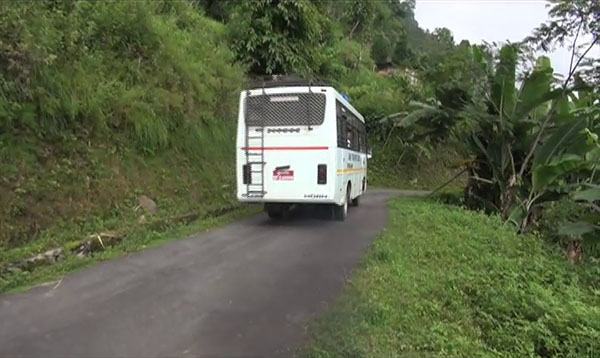 The public bus service in gewogs comes as a blessing for the people living in remote pockets. For instance, people of Sergithang and Barshong gewog, which are the furthest gewogs in Tsirang are all smiles that the bus operates till the gewog centre and even closer to their doorsteps.
The public transport meets its regular routine even when most seats are empty. People of Barshong said the public transport has benefitted them. The Barshong bus travels from gewog in the morning at eight and travels back to the gewog at 2 pm.
The journey, which takes an hour and a half to reach the destination, provides ample time for the people to complete their official works in the relevant offices and do shopping. Earlier the Bus was operated only up to Mendrelgang town. Now it is extended till the Barshong Gewog BHU. The bus service caters to people of Rangthangling, Padtshaling and Mendrelganag Gewogs.
"It is convenient now that we have a regular bus going to Damphu. But sometimes due to limited time, we cannot complete our works in offices and even hospital for we have to follow the bus's timing, " Kinley Dema said.
"Earlier we use to walk on foot. We don't see much taxis travelling to Barshong. A few Bolero pickup trucks used this road. Now things are better" Phurba Singh Tamgang said.
Meanwhile, the RSTA office in Tsirang received a few operators seeking approval to start new bus services. They were advised to study the routine and routes for now.