Samtse town businesses sceptical about their future
Sherub Dorji, Samtse

Jul 19, 2019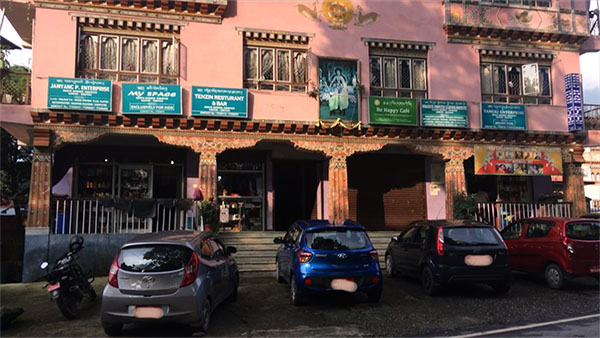 The increasing number of business establishments, fewer customers, and competition with businesses in the neighbouring Indian town has the business owners in Samtse worried about their future prospects. Some say they may even have to close their shops if sales keep on dropping.
The once-bustling Samtse town has almost come to a standstill. With the Samtse-Phuentshogling lateral highway open and bordering Indian town in close proximity, people hardly make a stop at the Samtse town. This has directly impacted the businesses here.
 "Here in Samtse town, we have constructed good buildings now. But there are no people. People go directly to Phuentshogling for shopping. Our business has gone down significantly compared to a few years ago," Thinley Dorji said.
A standard hotel has gone over three weeks without a single guest, likewise, customers are on the decline for restaurants, grocery stores, garment shops, beauty salons, and even liquor shops. Entertainment centres like karaoke are also no exception.
 "There is a vast difference in our sales in the past and now. We used to makes sales of about Nu 30,000 daily. Now, we can't even make Nu 10,000, it is hard to meet expenses." Gembo said.
In Chamurchi, the Indian border town is flooded with Bhutanese towards the evening, every day. Be it for a plate of dumplings or hardware items for construction works, most Bhutanese prefer Chamurchi.
 "I think people are now convinced that goods are always cheaper at the border town. It's in their heads now. Yes, some goods may be cheaper but we can and we do offer at cheaper rates here, rates below the MRP," Karma Wangchuk said.
 With most customer's choosing shopping destination elsewhere, some shops have already closed their shutters. And if this trend continues, some business owners say they may have to look at places where the grass is greener.
"I have to see for about one to two years. If sales continue to decline I have to move to a new place. If I get about Nu 2,000 to 4,000 in a day, it's fine it can meet my expenses and I will continue," Susila Rai said.
All hope is not lost though; businesses here are putting their hope on the Damdhum industrial estate to bring in more people to Samtse. On the other hand, they are waiting to see how the business will pan out when the township development is complete.