MoEA launches revised CSI and FDI policy 2019 and E-commerce guidelines
Sonam Pem/Samten Dolkar/Pema Tshewang, Thimphu

Jul 17, 2019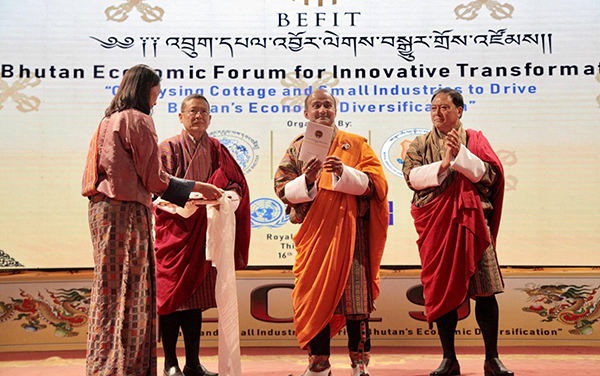 The Economic Affairs Ministry launched the revised Cottage and Small Industry (CSI) Policy 2019, Foreign Direct Investment (FDI) Policy 2019 and E-commerce guidelines at the Bhutan Economic Forum for Innovative Transformation (BEFIT) conference yesterday.
The implementation of the policies and guidelines is expected to enhance the growth and contribution of the cottage and small industry sector to the national economy.
CSIs constitute more than 95 per cent of the total industries in Bhutan. The CSIs today are confronted with lack of skills and appropriate technologies aggravated by limited access to finance and market. With the revised policies and guidelines in place, it is expected to encourage investment in the CSIs in building a resilient, diversified and strong economic foundation. The Economic Affairs Minister said, despite initiating various reforms in the past, the growth of CSI sector was not substantial.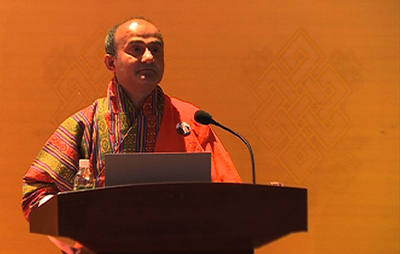 "Thus, drawing experience from the last six years, the need to reorient the policy and its approach for CSI sector development was felt necessary. This CSI policy will address the shortcomings by focusing on six main domains of the business ecosystem. They are policy and legislative framework, access to financial incentives, entrepreneurship and human capital development, innovation and technology adoption, business development and support infrastructure and access to the market," said Loknath Sharma, the Economic Affairs Minister.
The CSI policy will promote the establishment of new CSIs and improve the performance and competitiveness of the existing CSIs. In addition to this, with the adoption of the revised FDI Policy 2019, the inflow of foreign direct investment is expected to increase thereby accelerating and contributing to employment generation, foreign exchange earnings and revenue generation.
"The Ministry of Economic Affairs has periodically reviewed and revised the FDI Policy. It was there since 2002 with frequent revisions. Unlike in the previous FDI Policy which targeted only medium and large industry investment, the revised FDI Policy 2009 allows FDI and select small scale production and manufacturing to fasten the induction of new technology, scales and market," Lyonpo added.
Similarly, with the implementation of E-commerce guideline, the first of its kind in the country, it will guide the business entities and will ensure that the consumers are protected from unfair trade practices. E-commerce refers to transactions of goods or services through the internet, mobile devices and other information networks. The guideline will be reviewed and revised periodically with the changing business environment.