Incessant rainfall damages crops & infrastructures
Kinley Wangchuk, SJ & Thinley Dorji, Pema Gatshel

Jul 13, 2019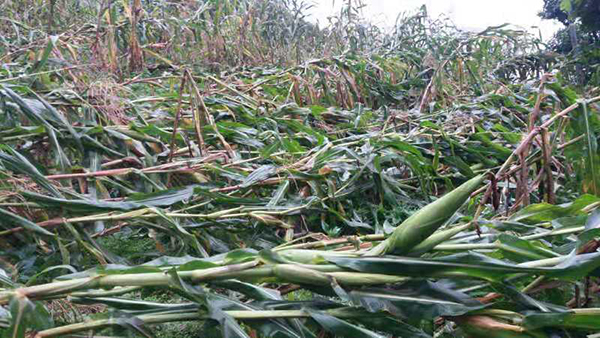 The heavy rain for the last two days damaged about 60 acres of maize fields belonging to about 70 households in three gewogs of Samdrup Jongkhar.
The worst affected is in Gomdar Gewog with about 40 acres of maize fields damaged by the heavy downpour.
In Wangphu Gewog, more than 19 acres of maize fields were damaged and in Martshala Gewog, about an acre of maize field reported to be damaged. A landslide also washed away about 50 decimals of arable land belonging to a household. Maize is one of the main staple crops in the dzongkhag.
According to the agriculture officials in the dzongkhag, they are yet to visit the site to access the extent of the damage.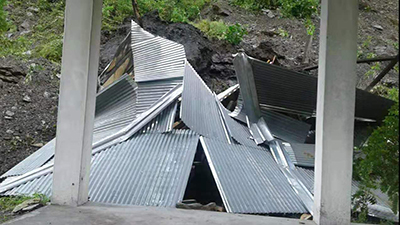 Meanwhile, a landslide triggered by incessant rainfall has also partially damaged a newly built crematorium in Gomdar Gewog on July 11.  Infrastructure worth about Nu 1.3 M has been damaged according to gewog officials.
The gewog centre (GC) roads of Serthig, Lauri and Gomdar have been blocked for about three days now. The Department of Roads (DoR) officials are working to clear the blocks. However, it is being hampered by continuous rainfall. Also, farm roads in most of the chiwogs are reported to be damaged by heavy rainfall.
In Pema Gatshel, more than 20 acres of maize fields are damaged by heavy rainfall in five gewogs affecting 45 households.The affected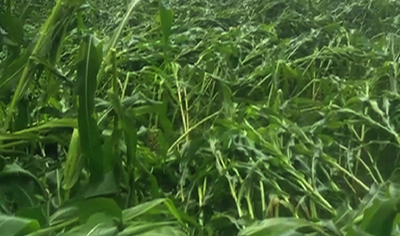 gewogs of Chimoong, Chongshing, Khar, Yurung and Zobel are at present compiling the reports on the damage.
The incessant rainfall has also damaged farm roads and GC roads in most of the gewogs.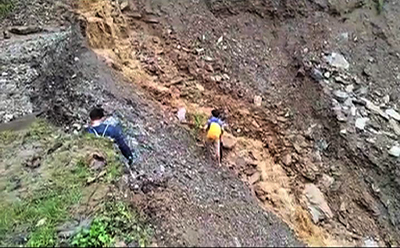 Meanwhile, the Pema Gatshel-Nganglam highway is still not cleared. The road was closed to traffic since July 10 with numerous blocks reported along the highway.  The road officials say the continuous rainfall is hampering the clearing works. However, travellers to Nganglam are taking the route via Samdrup Jongkhar as of now.
A landslide had also partially damaged two houses in Mikuri under Dungmin Gewog.