Stray horses, another challenge for the farmers- Kanglung
Tshering Zam, Trashigang

Jul 11, 2019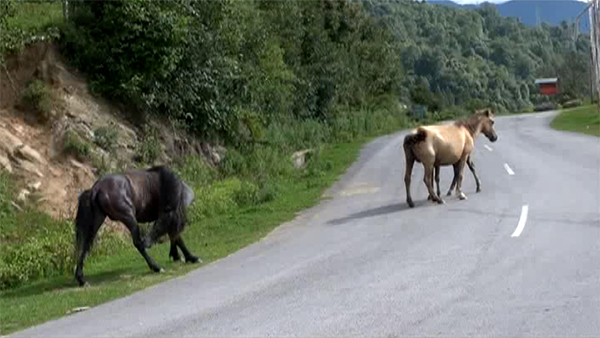 With motor roads connecting all the villages, some villagers have relieved their beasts of burden from duties, as well as from home. Today stray horses in Kanglung, Trashigang still remains a challenge for both farmers and gewog administration. The horses were seen roaming in the locality since beginning of this year destroying crops and gardens.
Farmers used to chase them away during the day but again, during the night, the horses come back to the fields and damage their crops. It has been a challenge for farmers to keep these horses away from the village.
"If the horses are not taken care of, the number will keep on increasing. Therefore they will damage the crops, which will affect the farmers. Now, who should be accountable to solve this problem? Is it Dzongkhag administration's responsibility, Gewog's responsibility or the public? What I feel important is that we need to look for the rightful owners and handover the horses to them," said Sangtu a resident of Kanglung, Trashigang.
"It is going to be problematic. We might not get to harvest our crops. During the day we can see and chase them away. But during the night they come out and destroy the crops. They have damaged most of our crops. We could not do anything, as they don't have owners," added Yoktong also from Kanglung.
"It is a worrisome situation, the stray horses destroying crops. They have already destroyed our maize and cabbages. We have chased them till Rongthung, but they are back again after a week," said Cheten Wangchuk.
The gewog is aware of the challenge that farmers faced. Till today, the gewog administration has been consulting the horse owners whether those horses belong to them or not. But none came forward to claim the beasts.
"People have been coming to us to report about the damages done to their crops. We are also worried. Now we will consult with the public once again. If they don't come forward, then we will call some villagers and auction them. If not we will take the horses to another place," Kinzang Tobgay, the Mangmi of Kanglung said.
Until something is done, the stray horses will remain a challenge for the people.