NA endorsed budget appropriation bill 2019-2020
Komal Kharka, Thimphu

Jun 25, 2019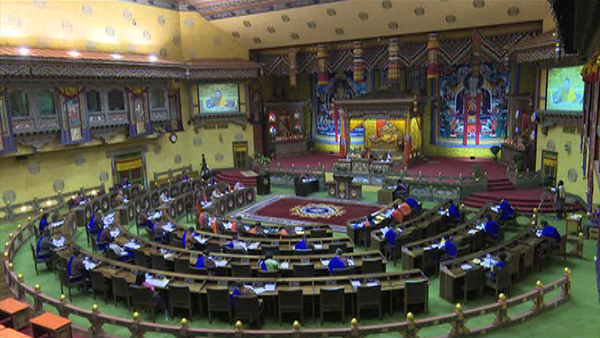 The National Assembly today endorsed the Budget appropriation bill  2019-2020. The national assembly approved 5 out of 6 recommendations made by the National Council. The house disapproved the recommendation to increase the budget for the training, workshops and orientation for teachers. The house also discussed on the recommendation made by the National Council on the concerns of cost escalation and delay of Punatshangchu Hydroelectric Project 1.
The National Council in its recommendation had requested the government to direct the Project Authority to undertake a holistic assessment of the stability of the entire right bank and share the findings with the national council before the next session of the parliament.
The Project commenced in November 2008 and targetted to be complete by 2016. But it has now been projected to complete in 2024-2025. The delays were mainly caused by the time needed to undertake stabilization measures of the right bank of the PHPA 1. The delay has also escalated the initial project cost of Nu 35bn to Nu 93.7bn which is almost three folds.
"If there are chances of further problems and inconveniences and if it may lead to a future problem, we need to think seriously about going on with the project. Knowing that it could lead to a huge impact on the country's socio-economic development if we continue with the project is not a good idea," Pema Gyamtsho (PhD), the Opposition Leader said.
The Economic Affairs minister Loknath Sharma said the assessment is underway and the report will be submitted in the next session of the parliament.
"We had talks with the Indian secretary, we also discussed with the designers. Today we also have established a panel of experts who are closely monitoring the ongoing project. The National Council has asked us for holistic assessment but our study is already underway. We have been conducting the assessment and just because of lack of pre-monsoon and post-monsoon data we are not ready with the findings but we will submit the report to the house." Lyonpo said.
At present more than 85 per cent of the work has been completed. Punatsangchhu Hydroelectric Project Authority I is an autonomous body expected to generate around 1,200 MW of electricity.