Pema Gatshel's Dzong construction on pace to meet deadline
Thinley Dorji, Pema Gatshel

Jun 10, 2019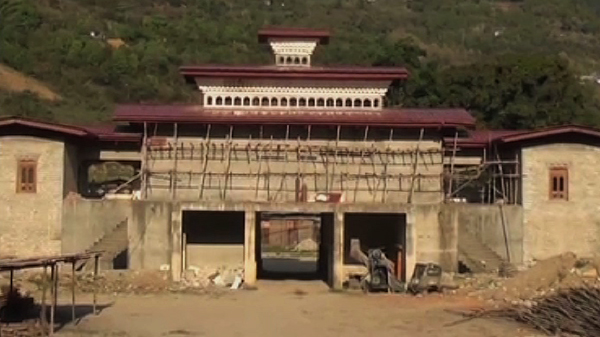 The construction of the new Pema Gatshel's Dzong is on pace to be complete by June 2020 deadline. It was initially expected to be ready by 2018 but changes in structure designs caused the deadline to be deferred.
The new dzong is around 80 per cent complete. The works to construct the new Dzong in Denchi began in 2012.
"The external structure of the Dzong will be completed by June 2020. We are putting our efforts to complete on time," Dzongdag Phuntsho said.
The dzongkhag administration is expected to be shifted to the new dzong by the end of 2020. The re-designing of the Utse has been cited as the cause for the delay in works.
"The Utse is not only the structure, it means there should be a Kuneray lhakhang inside the dzong and we need to install statues of Choe long trul sum. But those things can wait for a little while. After we shift there, we can take care of internal works," Dzongda said.
 The Project Manager Lhaten Dorji says that to complete the project on time they have even extended the working hours from their usual timing.
"Now we have introduced the overtime system. Our working time begins from 7.30 am to 5 pm. We are also working late to complete meet the deadline."
The estimated cost of the project was initially Nu 530 M but it has now increased to Nu 610 M. The project is being funded by the Government of India.