Tree saplings planted at Kuensel Phodrang to mark World Environment Day
Tshering Dendup, Thimphu

Jun 6, 2019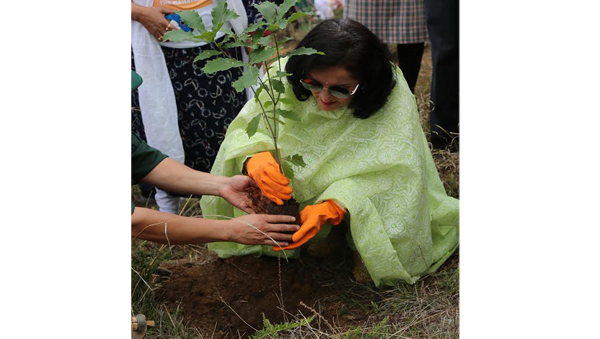 Around 150 tree saplings were planted yesterday at the Kuensel Phodrang to mark the world environment day and to commemorate 150th Birth Anniversary of Mahatma Gandhi.
Officials from government, Embassy of India, International Representatives, students and volunteers took part in the plantation.
The event was organised by the Nehru-Wangchuck Cultural Centre, Embassy of India to Bhutan.