Lyonchhen arrives back in the country
Passang, Paro

Jun 1, 2019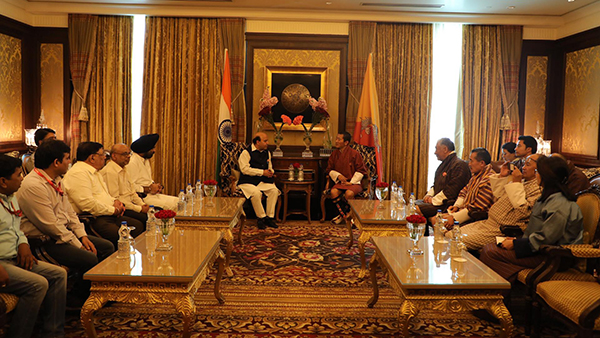 Prime Minister Dr Lotay Tshering arrived in the capital today after attending the swearing-in ceremony of Indian Prime Minister Narendra Modi on Thursday. This is Lyonchhen's second visit to India after assuming office in November last year.
"I am happy that I had the opportunity to attend the ceremony. Everything went well there. Since our Kings in the past have paved the road of this friendship and because of a very good relationship between the two countries, we had a very good meeting. We invited the Prime Minister to visit Bhutan," Lyonchhen said upon arrival in Paro.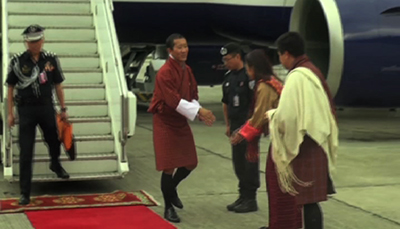 "Right after the swearing-in ceremony yesterday,  they had a cabinet meeting and introduced the ministers as well. We have the opportunity to do many important works with them and they also assured to work together for the next five years. It is reassuring. Many ministers who have good relation with Bhutan are yet again elected as a minister and it will be comfortable to work together."
While in India, the prime minister met foreign secretary Vijay Gokhale and a team from India-Bhutan Association upon his arrival in India on Thursday morning.
Later in the evening, Lyonchhen witnessed the oath taking ceremony of Prime Minister Narendra Modi and his ministers. Some eight thousand people including leaders from BIMSTEC and Kyrgyzstan and Mauritius attended the ceremony.
Yesterday, Lyonchhen met with Prime Minister Narendra Modi and conveyed the warm greetings and felicitations of His Majesty The King, the government and the people of Bhutan.
Meanwhile, Lyonchhen also shared his concern regarding the unpleasant scene in the National Assembly yesterday, which has gone viral on social media.
"For the last two days, I was very concerned about how our parliament sessions were proceeding. I heard that there were some problems in the National Assembly and I think it's because of how they relay and perceive the messages. They are an embodiment of people's trust and they will not intentionally say anything wrong or do anything wrong.  I hope our people will take this positively."