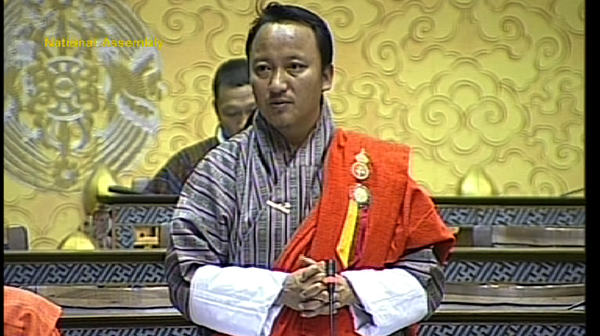 Finance Minister Namgay Tshering
The government says they will be doing away with the five per cent voucher tax after the winter session of the parliament.
"When we submit the tax bill, we will also include the voucher tax and what we need to look at is the total number of mobile users in the country including the non-Bhutanese. We also need to study an alternative to generate the revenue when we forgo Nu 193 M revenue from the voucher tax," the Finance Minister Namgay Tshering said.
Lyonpo was responding to the Member of the Parliament (MP) of Nganglam Choida Jamtsho, who questioned the minister on the government's pledge to do away with the voucher tax.  He said although it has been more than six months since the formation of the government, the pledge is yet to implement.