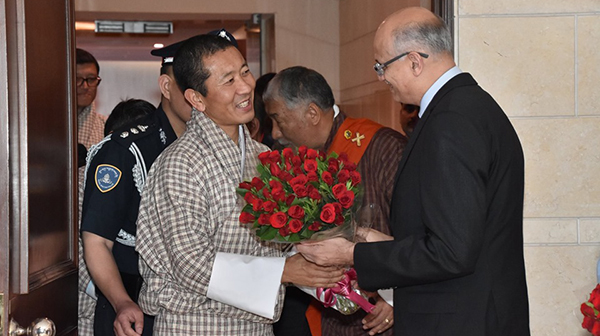 Prime Minister Dr Lotay Tshering arrived in New Delhi, India this morning to attend the swearing-in ceremony of Indian Prime Minister-elect Narendra Modi.
Lyonchhen was received by the Indian Foreign Secretary, Ambassador of India to Bhutan and the Joint Secretary (North) at the Indira Gandhi International's Airport.
Over 8,000 guests are expected to attend the ceremony to be held this evening at the Rashtrapati Bhavan.
Lyonchhen will be attending the ceremony along with the heads of government from BIMSTEC member countries, Mauritius and Kyrgyzstan.