Ghost Representation cancels BEA Meeting
Karma Wangdi, Gelegphu

May 21, 2019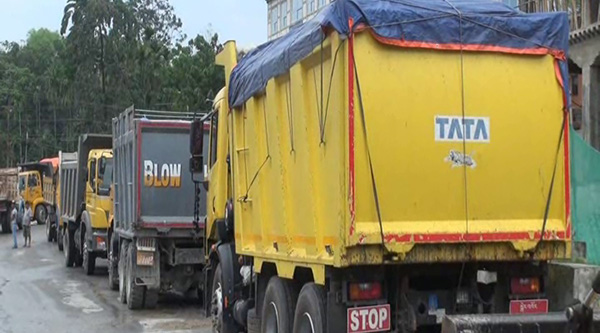 Local exporters and official from Bhutan Exporters Association (BEA) were supposed to visit Nakugaon on 13th of this month to meet with Bangladeshis importers of boulders at Nakugaon to discuss the Bhutan boulders export issue raised during the sensitization meeting of Gelegphu Stones & Aggregates Export Committee held on 10th of this month.
However, the team had to cancel their trip after unofficial visit made by 12 members group of local exporters from Gelegphu on 11th of this month. Nakugaon is border area of Bangladesh where Bhutanese boulders from Gelegphu are unloaded.
BEA general secretary, Tshering Yeshi, through telephone interview said, purpose of their visit was undermined with unofficial visit by the local exporters of Gelegphu ahead of their schedule. He said, he informed the importers that the group they met earlier doesn't represent all the Bhutanese exporters and asked them to arrange another meeting, which could either take place in Bangladesh or Gelegphu in coming days.
The Gelegphu boulders export issue started when custom office refused to issue 15MT paper document for exit permit from beginning of this month halting hundreds of 10 wheelers trucks in Gelegphu.
Bhutanese exporters have been collecting boulders from Mao River, load consignment allegedly weighing more than 30 to 35 MT but declaring only 15MT on paper documentation. This is done to avoid taxes on extra load for both parties. For the undeclared load, Bangladeshi importers paid Bhutanese exporters in Indian currency in cash. Boulders export business to Bangladesh in Sarpang Dzongkhag started from November last year. There are 60 exporters in Gelegphu.