Reconstruction of Yongla Goenpa completed
Thinley Dorji, Pema Gatshel

May 21, 2019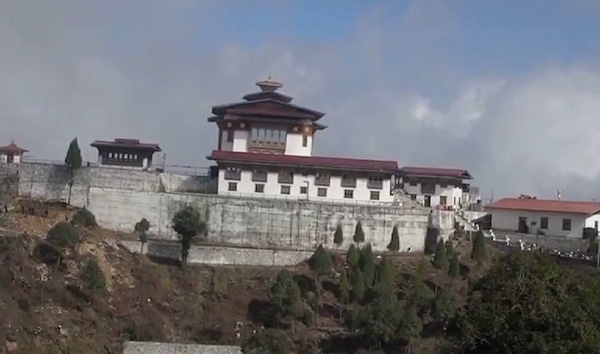 The reconstruction of  Yongla Goenpa in Pema Gatshel, which began in 2011, is now finally complete. The monastery was severely damaged by an earthquake in 2009.
The construction was initially started by the Dzongkhag Administration but was later handed to a private contractor. Since the Goenpa is located on the top of the mountain, the construction was faced with numerous challenges.
"The road condition to the Goenpa was not good and there was a water shortage. Earlier they were depending on rainwater for drinking as well as for construction. I remember the contractor had to fetch water for construction from the valley," Phuntsho, the Pema Gatshel Dzongdag, said.
Despite the challenges, the Goenpa has been restored to its former grandeur. The government spent around Nu 165 M for the project. Beautification works were also carried out around the monastery.
"Right from the surroundings to the way down to Rashori, the road areas are divided among the schools. They were asked to keep the area clean and to plant decorative plants; flowers and fruit-bearing trees along the roadside with the help from the regional forest officers," the Dzongdag added.
The goenpa has also been connected with proper water supply. A spacious hostel for monks and residential homes for lams have also been constructed. Yongla Goenpa was founded in the 18th century by Lam Jigme Kundrol.