New mobile app BTTV launched
Sonam Penjor, Phuentshogling

May 17, 2019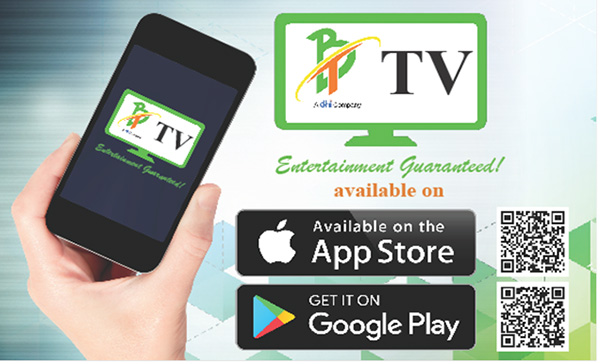 With the launch of a mobile app, BTTV, anyone with a smartphone can now watch Bhutan Broadcasting Service (BBS) channels in their phones. Bhutan Telecom (BT) launched the mobile app coinciding the fourth BT day in Phuentshogling today.
The minister for Information and Communications launched the mobile app.
BT says the BTTV app is user-friendly and can be downloaded from the play store app and register.
Other than BBS channels, one can also watch movies, videos and listen to music and radio. The app will be used for local contents only. The app, which needs an internet connection, will consume normal data usage only.
"With the app, anyone as far as in Laya or Lingzhi will be able to seamlessly watch BBS TV or for that matter any content or any new movies. Another thing is that BT is providing a platform for content providers. Through this, movie producers or any content providers can reach to unimaginable customer segment," Penjor, the General Manager of Marketing Division, said.
Similarly, a new software system called policy and charging rules function was also launched to enable dynamic service packages such as late night pack, weekend pack, and tourist sim packages among others.
Few facilities like recharging for others, sharing data packages and checking one's own number were also introduced.
Coinciding the world telecommunication and information society day, BT day is being observed with the theme "Bridging the standardisation gap. BT further commits to bring innovative solutions to the needs of Bhutan that are reliable and affordable.