A call for creating more liveable and affordable thromdes. 
Sonam Pem, Thimphu

May 17, 2019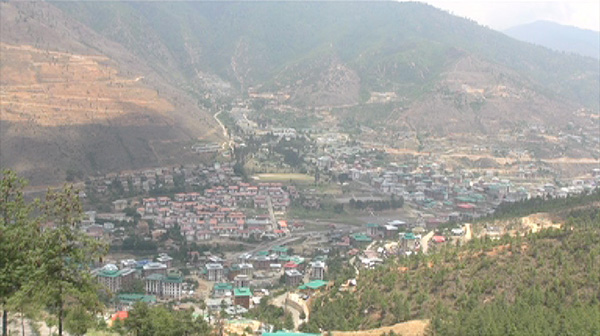 Going by the records of the National Statistics Bureau's (NSB) Dzongkhag Population Projections, Thimphu alone will have 260,000 by 2047. It also projects the urban population to rise through constant urban-rural growth difference. And as the urban areas get more crowded with settlements, the vision to provide liveable and affordable urban facilities is challenged.
As a result, there is an urgent need to build friendliest, safest, greenest, affordable and harmonious thromdes in Bhutan.
Today, urban areas in Bhutan are confronted with issues like limited scope of growth and expansion, shallow and open drains, unpleasant and unsafe footpaths, primitive water supply distribution, unsystematic ad hoc activities like digging and manholes as common features along most of the cities' core areas.
As shared by a senior researcher from the Royal Research and Advisory Council during the international conference on urban development and wellbeing, he said given the increasing demand on urban areas, the call for creating more liveable thromdes is vital.
"Although there are different definitions, For our case it is the willed vision of His Majesty whereby every city must be clean, secure, well organized and beautiful, beautiful in the sense as having enough green infrastructure and green space in different kinds of thromdes. So that simple definition should actually give us the overarching vision to understand what the Bhutanese thromdes should be," Ugyen Lhendup said.
He said with increasing population, more issues are going to surface if not looked into. And in this regard, the presenter submitted recommendations to make thromdes more liveable and affordable.
"We have recommended to at least have a formation of non-partisan, independent committees whereby there are committee members who not only have the experience and expertise in it but genuinely believes in creating such kind of thromdes," he added.
"So that particular committee would be an advisory committee to build up structure plans or advise the coming up with thromdes in the country. The other one is with increasing population if you create a pool or institute the researchers, a pool of urban planners, architects and environmentalists to come together and discuss the ideas."
The other recommendation includes carrying out an aerial survey and identifying nationwide sites suitable for thromdes, saving wetlands. There is also a need for authorities and experts to work together in making thromdes safer, green and rejuvenating, accessible and well administered.