Experts discuss smart urban planning
Sonam Pem, Thimphu

May 17, 2019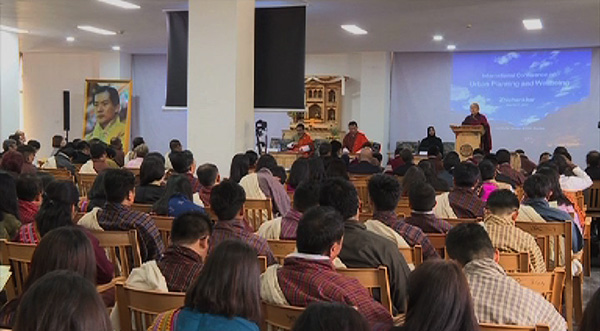 Traffic congestion, concentrated waste disposal, rising costs in housing, increasing inequality and loss of a sense of community are some of the challenges Bhutan is facing due to rapid urbanisation. And these challenges have been particularly experienced in Thimphu and Phuentsholing.
Experts say that despite its small size and population, "Bhutan is the most rapidly urbanizing country in South Asia today." It's high time that policymakers give serious thought for better planning to ensure a safe transition.
Aiming to provide an opportunity for policymakers, city administrators, urban planners, architects and leaders to generate new dialogues on smart urban planning, the first-ever conference on urban development began in Thimphu yesterday.
Experts from 17 countries have gathered to present their insights on building better and sustainable cities against the growing urbanization. The Centre for Bhutan and GNH Studies is hosting the two-day conference.
Prime Minister Dr Lotay Tshering shared a few of the strategies for the country amidst the rapid urbanization, "Human settlement policy is in the pipeline and spatial planning act will be coming very soon. Then we will have an overarching legal framework under which we can come up with a very smart city; a city where you do not go to look for economic opportunities. Whenever we plan, whenever we think of urbanization, mostly our attention goes towards economic development and economic opportunities and we forget the fact that cities are actually the human habitat."
Today, Bhutan is confronted with limited knowledge of designing and developing urban centres in the country. There is a need for smart urban planning, building design, eco-friendly construction materials, connectivity and quality of life. And in this light, Bhutan is now considering an approach to urban development aligned with happiness and wellbeing.