Fighting Waste with Waste- the story of Phuntsholing Landfill
Sonam Penjor, Phuentshogling

May 15, 2019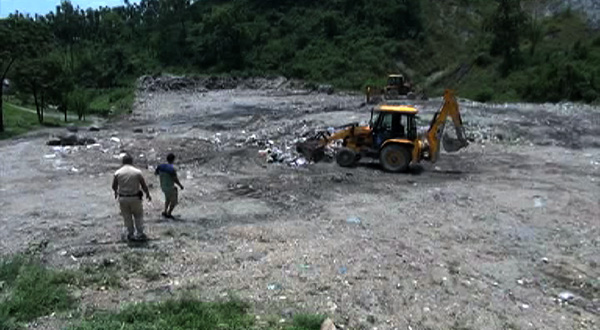 Seven kilometres away from the town towards Pasakha, the landfill at Pekarshing for Phuntsholing thromde was almost full. But with the genius tactics of fighting waste with waste, Phuentsholing thromde need not have to worry about the landfill for the next three decades now. They have started reclaiming the land with wastes. And it has helped to prevent landslides too.
Thromde initially tried looking for another landfill in the region which turned out to be unsuccessful. Thromde started digging up the waste and started reclaiming the landslide portions in the landfill area itself. The landfill area has loose soil and poses a threat of landslide during heavy downpour.
Until now, of over seven acres landfill area, only over one acre was actually used for landfill. After the reclaiming works are over, the entire landfill area could be usable.
"If we don't reclaim these areas with wastes, there would have been a landslide a few days back during the heavy downpour. The waste holds the land and the mechanism worked it here. We saw such a mechanism being used in Japan. We experimented it here three years ago. It worked. So we started in this area this time," Jamtsho Drukpa, the Solid Waste In-Charge, Phuentshogling Thromde, said.
The landfill is twenty-four meters deep, and the excavation of sixth meters has been done in the past two months. The reclaiming work is expected to go until June next year.