Challenges faced by female athletes
Phub Gyem, Thimphu

May 15, 2019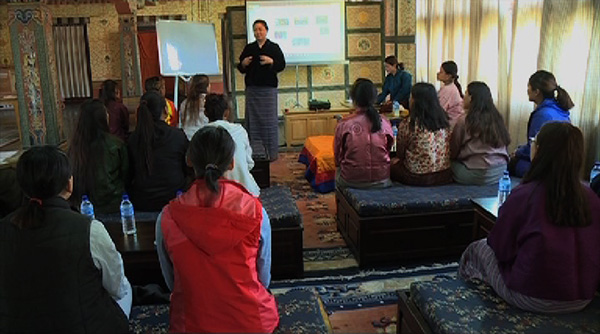 Lack of female coaches, poor incentives, lack of parental support and favouritism in selection procedures are some of the factors restricting women from pursuing their passion for sports. These are some of the challenges pointed out by the women athletes from various federations at an open forum yesterday.
More than 20 female athletes attended the forum, which was organised by the Women and Sports Committee in Thimphu.
At the open forum, they shared that lack of motivation from coaches, inadequate sports equipment for women athletes, and lack of career opportunities in sports are also some of the reasons why fewer women take up sports.
"Most of the federations in our country do not have female coaches. So girls do not find it comfortable with male coaches when they are having problems- like menstruation. During the period, we cannot undergo hard training and it is not comfortable for us to go and talk to our male coach," Goma Pradhan from Bhutan Amateur Athletic Federation, said.
"Due to lack of proper incentives, parents are not very supportive. Rather they want their children to study and get a decent job. They see no source of livelihood in pursuing sports," Kinley Dem from Bhutan Shooting Federation, said.
"In Bhutan, some of the parents are still very conservative. As a woman they expect girls to stay at home and focus on studies. So there are restrictions from parents," Pema Choden Tshering from Bhutan Football Federation, said.
The committee decided on three long term goals to be achieved within five years.
The athletes suggested having at least one female coach in every federation to improve women's participation in sports hereafter. Likewise, athletes and committee members recommended that BOC employ at least three female physiotherapists for sportswomen. The committee also proposed to have at least 30 per cent women's representation at the federations' executive committees.
"Through this workshop, we have been able to identify the challenges faced by the female athletes and they have also given us feedback and ways to overcome the challenges. We hope that from this workshop we can put their ideas and suggestions in the action plan," Choening Delma Tenzin from Women and Sports Committee, said.
The open forum was organised to identify challenges and pave a way forward to improve women's participation in sports.