Hike in poultry feeds affect farms in Bumthang
Kipchu, Bumthang

May 14, 2019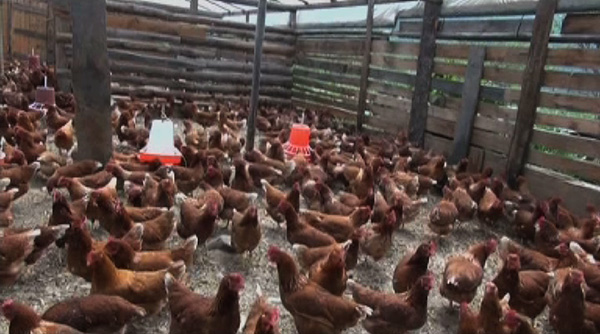 With over 8,500 layer birds spread over 3 acres of land in Jalikhar, Bumthang, Navin Poultry Farm, which is the largest poultry farm in Bumthang, is a thriving enterprise today. However, a recent hike in the price of poultry feed has affected not just the mega-farm but also other poultry farmers in Bumthang.
Navin Biswa's farm produces over 2,500 eggs in a day. All the eggs are sold to local consumers in Bumthang at Nu 350 per tray till last year. Now he could only fetch Nu 250 per tray and as if this is not enough the feed price has increased due to shortage of maize at the factory.
"A bag of Karma Feed now costs Nu 1,600. An increase of Nu 100 per bag compared to the earlier price. This is affecting our business. I am worried about my farm's sustainability. We are running a business at a loss," He laments.
The increase in the feed price is a blow to the poultry business, which today, is almost at its saturation. Bumthang alone has about 12 poultry farms depending on Karma Feeds.
To add to their woes, the supply of eggs in the market has increased lately challenging the already defeated price.
According to Navin, the supply of DOC (Day-old chicks) has intensified and led to an increased supply of eggs in the market.
"On the other hand, the number of consumers is comparatively less. This imbalance of market forces has affected the price of eggs. If the livestock department could carry out proper research and distribute the chicks accordingly, there won't be many fluctuations in egg prices in the market. This would benefit both the producers and consumers," he added.
The introduction of Priority Sector Lending scheme for agriculture and non-agricultural Cottage and Small Industries has enabled farmers to set up poultry and similar agricultural enterprises across the country.